VIDEO: 'Within 10 minutes it was gone' – Fife workers tell of fleeing 'inferno' after blasts shake homes
Workers at a Fife taxi firm fled an explosion described as "an inferno" and "a nightmare".
Blasts could be heard coming from Woodend Industrial Estate in Cowdenbeath from 8am this morning, causing the windows of nearby homes to rattle.
The explosions and subsequent intense fire devastated the premises of Cowdenbeath Taxis, also known as Wullie's Taxis.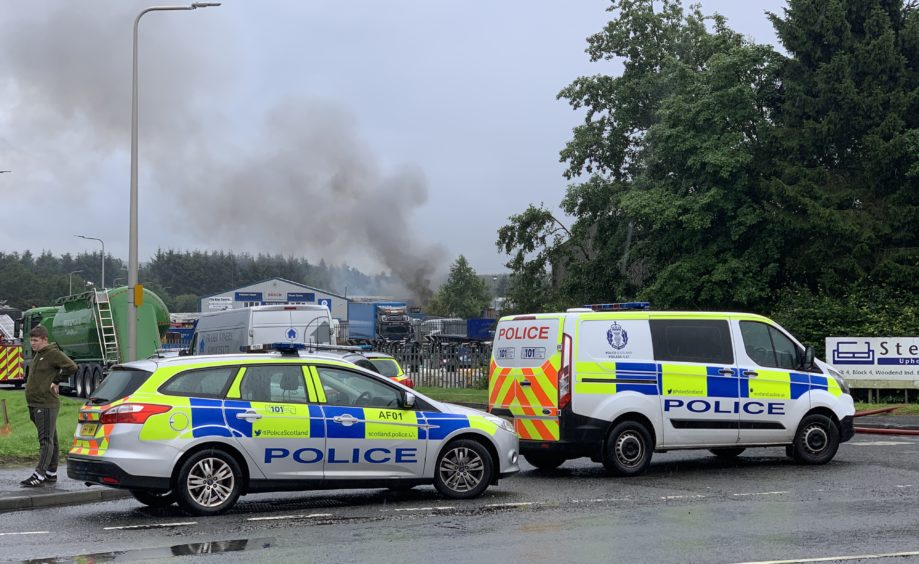 Linda Russell, office manager at the taxi firm, described how the severity of the blaze blew the roof off the building.
She said: "It was just a nightmare, just an inferno.
"It just went up in flames, the whole lot. Canisters were bursting and banging and popping."
Linda, 59, was in the building with another two workers at the time of the incident and all managed to escape without being injured.
She revealed that employees of Williamson Haulage, also based at the industrial estate, helped by moving cars away from the flames.
And she said her first thought was for business owner William MacDonald.
"It's a bloody shame," she said
"That's been his business for 30 odd years and that's it gone. The whole lot's gone."
Residents living nearby reported hearing a loud bang at around 8am followed by further smaller blasts.
Fire crews have rushed to the scene but no one from the fire service was prepared to give The Courier a comment when we called at 8.45am.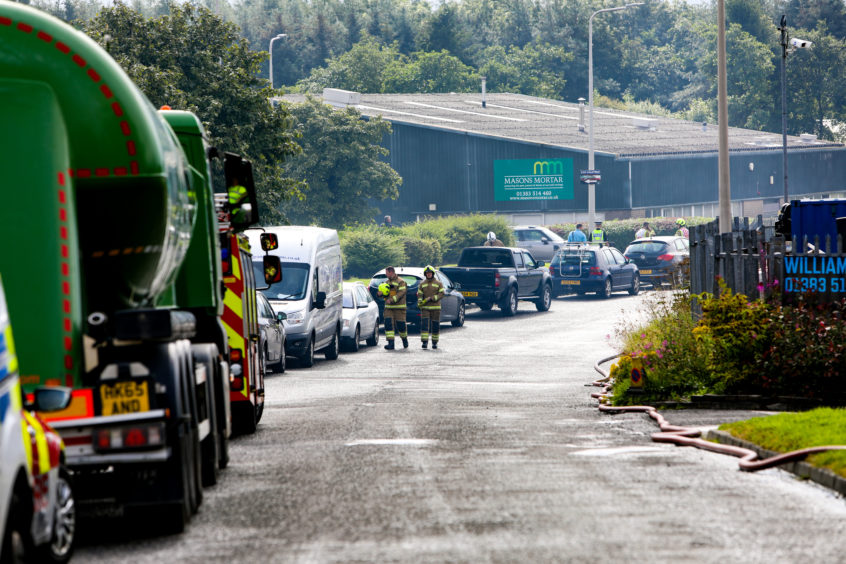 A police statement said: "We have a presence on the site to keep the public away from the scene."
Video of the scene is above this article.
Lorna Park posted on Facebook page Fife Jammer Locations: "It's from Woodend industrial estate I live at the back of it and the whole house shook there is still explosions going off."
Kerry Black posted: "I live up the top end of Cowdenbeath (nearest to Kelty) and have heard sirens galore. I hope folk are safe!"
More as we get it.