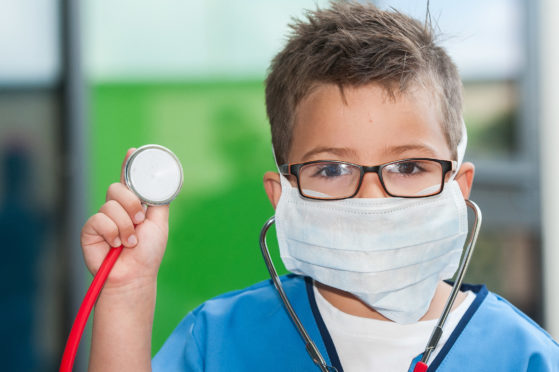 Dozens of young children visited Kirkcaldy's Victoria Hospital to dress up in uniforms and learn more about the role of modern doctors, nurses and midwives.
The visit was part of the national Future Nurses of Scotland initiative, which aims to change commonly held perceptions of nursing by connecting with children in the early years of their education.
One of the main methods is by providing child-sized versions of national nursing uniforms and showcasing the benefits of nursing as a modern and progressive career.
During their visit, the 36 children, who were all aged between three and ten visited the children's ward where they met working nurses and were took part in a series of activities using real or replica equipment.
Future Nurses of Scotland will see NHS Fife linking up with local primary schools and nurseries to provide uniforms for play and a suite of resources showcasing the role modern nurse.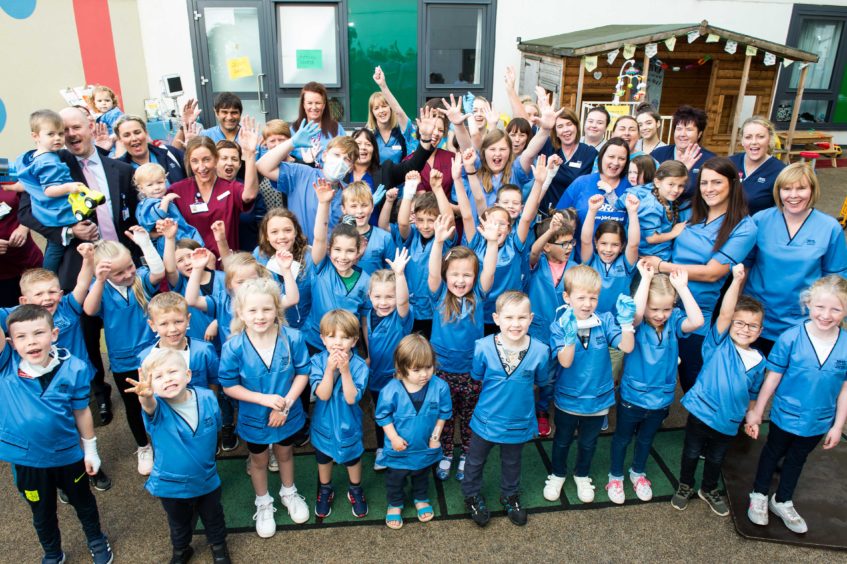 Helen Buchanan, director of nursing at NHS Fife, said the project should bring perceptions of nursing into the modern age.
She said: "Gone are the days of nurses wearing a cape and hat and glancing at their fob watch as they take a patient's temperature but these are still staple costumes and props in a child's dress-up box.
"The impact of this is that many children think that all nurses do is take temperatures and measure pulses which is not very attractive when it comes to a career and could not be further from the truth.
"Modern nursing is a fast paced, dynamic, multi-faceted profession that involves cutting edge technology.
"First impressions matter and the Future Nurse of Scotland initiative is a fantastic vehicle to widen perceptions and showcase a more realistic representation of nursing in Scotland."
Mrs Buchanan said the initiative is also helping to tackle gender bias, changing a perception that nurses are traditionally women.
"Today's event was a great opportunity for the children to have a bit of fun and have a go at some basic nursing duties.
"Obviously, with so many children in one area it was a bit chaotic at times but hopefully we will reap the rewards a few years down the line when these youngsters consider their career choices."
NHS Fife employee director, Wilma Brown, believes changing first impressions could mean many more young people turn to nursing in later years.
She said: "Today was a lot of fun and the children really got into the spirit of things.
"Hopefully they will take this enthusiasm with them and remember some of the things they learned today in years to come.
"If they decide that nursing is not for them, then that is absolutely fine, but if their experience today increases the chances of even one extra person pursuing a career with NHS Fife then it will have been a success."