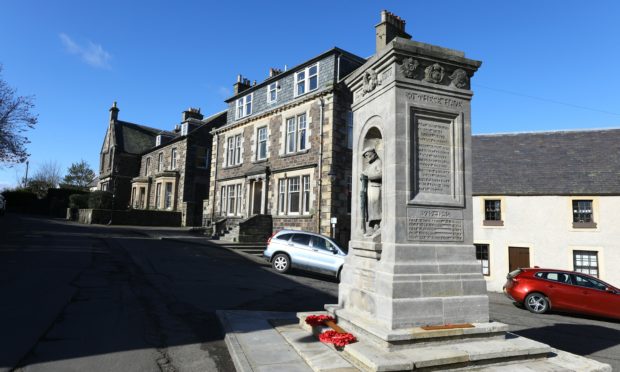 Residents in a Howe of Fife village fear their lives are being put at risk as it is repeatedly left in darkness by a streetlight failure.
Auchtermuchty residents have complained of a series of outages since April.
Whole areas of the village have been left without street lighting, sometimes for weeks at a time.
One resident said it was so dark on one occasion that she had to call for help because she was unable to find her way home.
Howe of Fife and Tay Coast Conservative councillor Andy Heer has warned someone could be seriously hurt now darker nights are approaching.
He is calling for an investigation into the source of the problem after a series of repairs  failed to identify and tackle an underlying issue.
He said: "Since April we have had one outage after another with whole areas of the town left in darkness for weeks at a time.
"ScottishPower come and make a temporary fix but that only lasts a couple of weeks or sometimes just a couple of days and then we are back in the dark again.
"One woman had to phone her husband to come and collect her in the car because she couldn't find her way home."
The most recent incident was last Tuesday when Burnside Terrace, Back Dykes, North Park and Mournipea were plunged into darkness.
Mr Heer said: "It's not good enough and it's a danger to life and limb.
"Everyone understands that there will be the occasional equipment malfunction but this continuing series of failures seems to point to a more serious issue which requires investigation."
Fife Council has urged ScottishPower to send engineers as soon as possible.
Lynn Davidson, roads maintenance lead consultant, said: "ScottishPower has made a number of repairs throughout the year, each time thinking that the problem has been resolved.
"However, we're aware the lights are out again and understand local residents' frustration.
"We've contacted ScottishPower and asked them to send engineers out as soon as possible."
A ScottishPower spokesperson said the firm was investigating the issue.