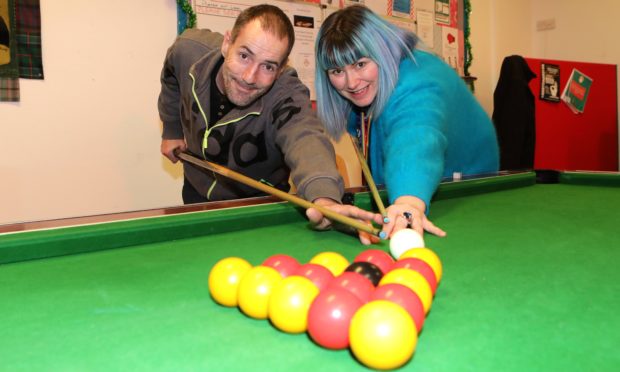 A fundraising cash boost has allowed a Perth homelessness charity to provide free meals throughout January at their busy day centre.
Churches Action For the Homeless (CATH) will be providing breakfast, lunch and dinner free to service users throughout next month, funded by the five figure sum raised by their annual sleep out in November.
The total is still being tallied up by the Fair City charity, but bosses believe this year's event, which saw more than 120 participants sleep rough for a night outside St John's Kirk, will see the most money raised so far.
Along with free meals for service users, the money will go towards the activity programmes aimed to help the physical and mental health of service users as well as education programmes.
On top of this core work, money is being spent on projects like CATH's 24 Days of Christmas.
The schedule saw staff take on a range of festive tasks such as wreath making, baking and making non-alcoholic mulled wine every day through Advent.
CATH services manager Graham Taylor says that this is in a bid to embrace the festive period rather than shy away from it.
He said: "I used to work for a drug and alcohol team and we never put a Christmas tree up so that service users could get away from Christmas.
"For some people it's the best time of year and it's exciting, but for people battling with addiction, it's the opposite.
"But here, we've said that there's no point in trying to escape Christmas as there is no getting away from it. Instead, we've tried to embrace it.
"We had 31 people here for Christmas dinner and lots of volunteers from outwith the charity.
"Usually we ask service users to contribute something towards the meals here if they can but January is a tight month for everybody so we're pleased to be able to put meals on for free. "
Service user Darren Oakes has thanked all the organisations and people who have supported the charity throughout the year.
The 46-year-old Liverpudlian said: "It's been great here and everyone has been so welcoming to me and my partner, especially as we're not from Scotland.
"If it wasn't for all the donations, I don't know how this place would keep going, it's so busy.
"We're not having to pay for any meals all through January. That's fantastic."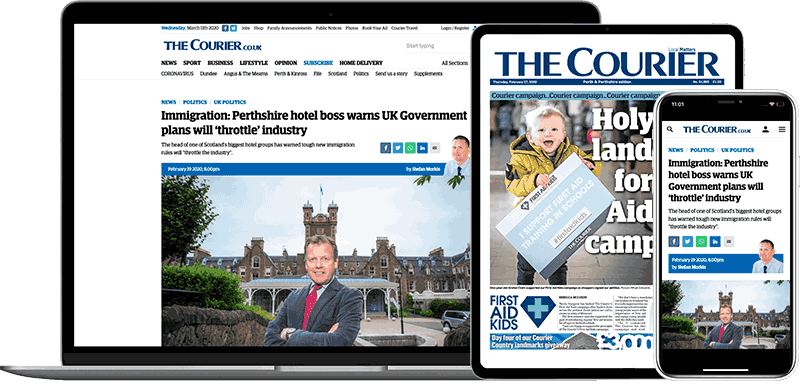 Help support quality local journalism … become a digital subscriber to The Courier
For as little as £5.99 a month you can access all of our content, including Premium articles.
Subscribe