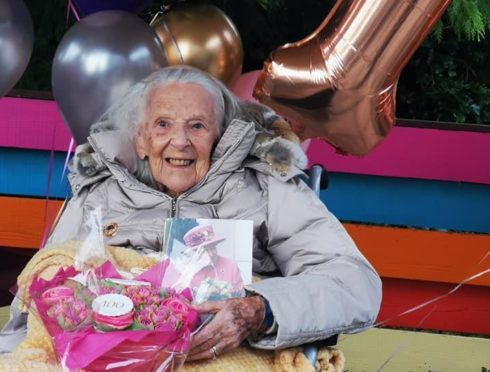 A former Second World War codebreaker, who now lives in Perthshire, has celebrated her 100th birthday.
Jane Ewart-Evans, who lives at Balhousie Dalnaglar care home in Crieff, celebrated her milestone on Wednesday.
A piper helped the former Bletchley Park codebreaker commemorate her centenary and among the many cards and flowers she received was the traditional birthday card from the Queen.
Born in Calgary in Canada, Jane travelled to England in 1932. She later taught English for a family in Berlin, where she learned to speak German.
She returned home to England before the war broke out in Europe.
In 1940, at the age of 25, Jane – alongside her sister, Diana – went to work at Bletchley Park, based in Milton Keynes, Buckinghamshire.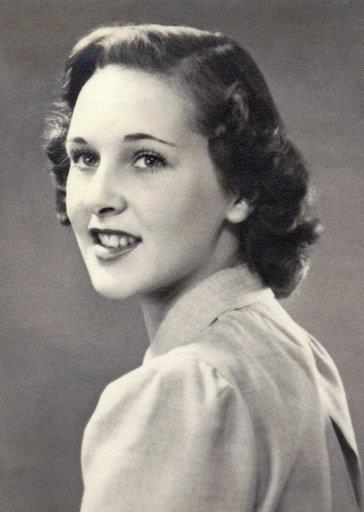 Jane was in the wartime section of the Government Code and Cypher School of the secret base, working from "Hut Six".
She was tasked with the solution of German Army and Air Force Enigma machine cyphers.
Jane married her husband, Denis during the war in 1943. The couple celebrated before Jane returned to Bletchley Park, and Denis returned to his regiment in the army.
After the war, Jane celebrated VE day with Diana in London. The sisters joined the crowds outside Buckingham Palace.
An excerpt from Diana's diary read: "[We] enjoyed the celebrations and were proud to have seen the King and Queen on the balcony."
However, the momentous occasion was a bittersweet one for Jane. While she was relieved the war was over, she had yet to be reunited with Denis. Her husband did not return home until later in 1945.
Denis continued to serve in the army after the war so the couple travelled all over the world, before settling in Kent with their three daughters.
Jane later moved to Carroglen – her eldest daughter's estate in Comrie – in 2011, before her move to Dalnaglar care home.