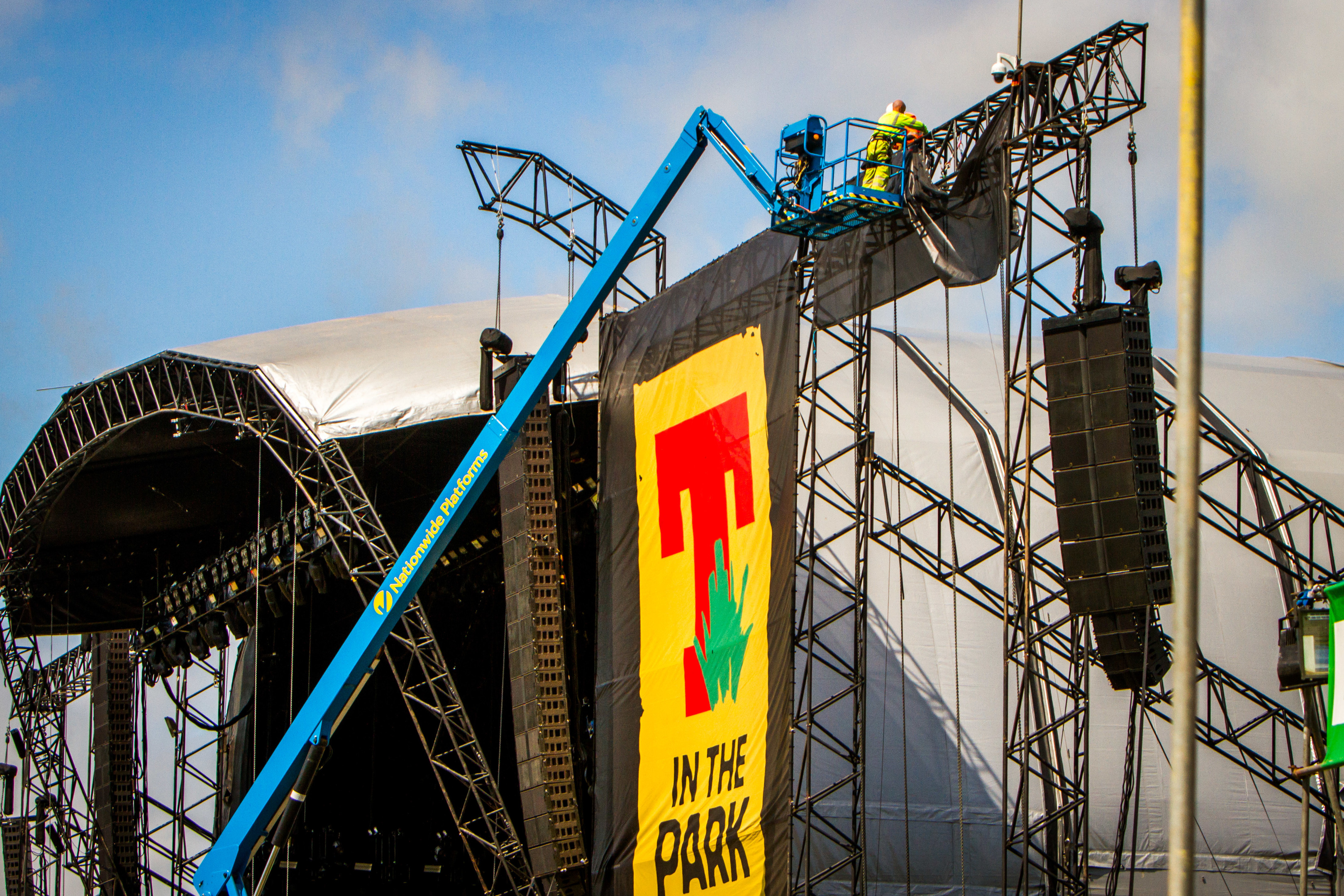 Police are hunting thieves who stole a cash machine from the T in the Park site.
A cordon has been thrown around the crime scene, near the Radio One stage at the south side of the site.
Detectives believe the machine was taken in the early hours of Friday.
A force spokesman confirmed it contained a "significant amount of money", thought to be tens of thousands of pounds.
Anyone with information is urged to call Police Scotland on 101.