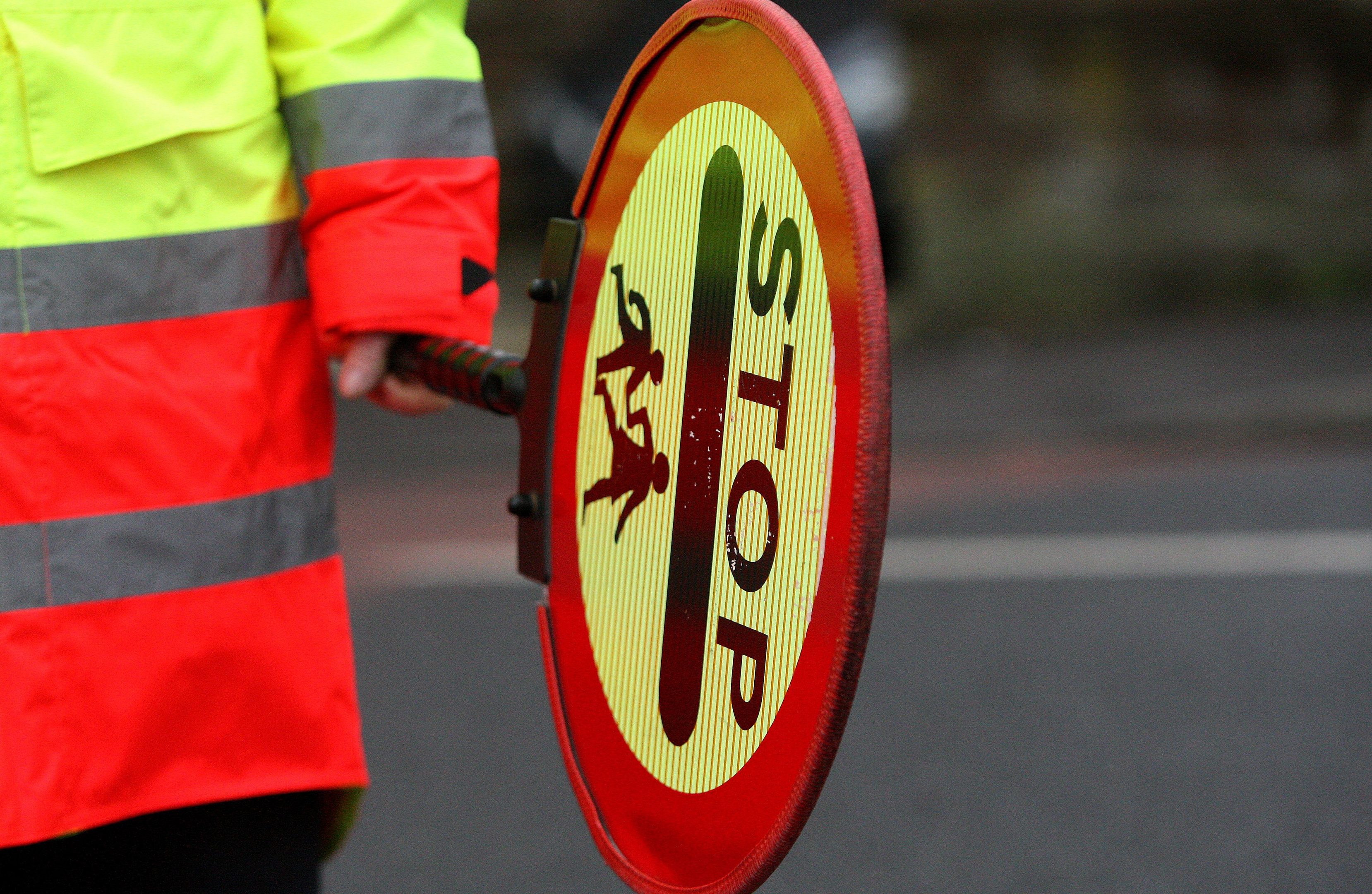 A lack of lollipop men and women has hit Perth and Kinross.
One in ten posts are vacant across the region, with road safety campaigners warning that puts children at serious risk.
While it is attempting to fill the positions, Perth and Kinross Council has told parents the responsibility to protect children is theirs.
A national road safety charity has also urged the council to do more to protect children walking to and from school.
Brake spokesman Jack Kushner said: "Every child has the right to walk to school without being threatened by fast traffic. School crossing patrols provide an essential service and are highly valued by communities.
"Brake urges local councils to ensure that lollipop positions are filled, to ensure that children can travel safely to schools and around their local communities."
The importance of lollipop men and women was highlighted by an accident in Perth on the first day of the this term, when a young girl was struck by a car on the city's Glasgow Road.
She escaped serious injury but local residents claimed she had been crossing at a position that had previously been monitored by a patroller.
At the time the council said it was inappropriate to comment on the incident, but did not dispute the claim.
A spokeswoman said: "The school crossing patrol service provided by the council in approved locations is aimed at supporting local communities.
"The council has no statutory duty to provide this service. It is a parental responsibility to ensure children arrive at school safely.
"Parents are alerted as soon as it is known that a crossing service is not available. The council will continue to work with its partners to make the role of school crossing patroller attractive to those seeking employment by offering combined hours posts where the opportunity arises.
"At present there are five vacancies for school crossing patrollers in Perth and Kinross which equates to approximately 10% of posts unfilled."
The issue of road safety has taken on new prominence across the region in the wake of the death of tragic Coupar Angus toddler Harlow Edwards.
She was struck by a car last month, along with big sister Dionne, 17, and six-year-old brother Leon, as she walked near her home.
Residents in her home town are pushing for safety improvements and traffic calming measures, but have been angered by claims they are "too expensive".
Scotland-wide issue
Councils across Scotland have cut the amount of money spent on lollipop men and women in the past three years, a freedom of information request has revealed.
School crossing patrol personnel numbers have dropped by about 75 since 2013, sparking fears for safety.
Overall, two-thirds of councils cut their expenditure on patrols, spending £810,000 less on the service than three years ago.
Stirling Council had reduced its outlay by the highest percentage, spending 50% less than in 2013.
The figures were obtained from Freedom of Information requests by the BBC answered by 30 of Scotland's 32 local authorities.
It showed there are now just over 2,100 school patrol officers in Scotland.
Figures weren't available for Dundee or Angus but in Perth and Kinross the percentage spend was down 8.71% from 2013 to 2015, but only down 1.69% in Fife over the same period.
Despite widespread reductions, some local authorities actually increased their spend.