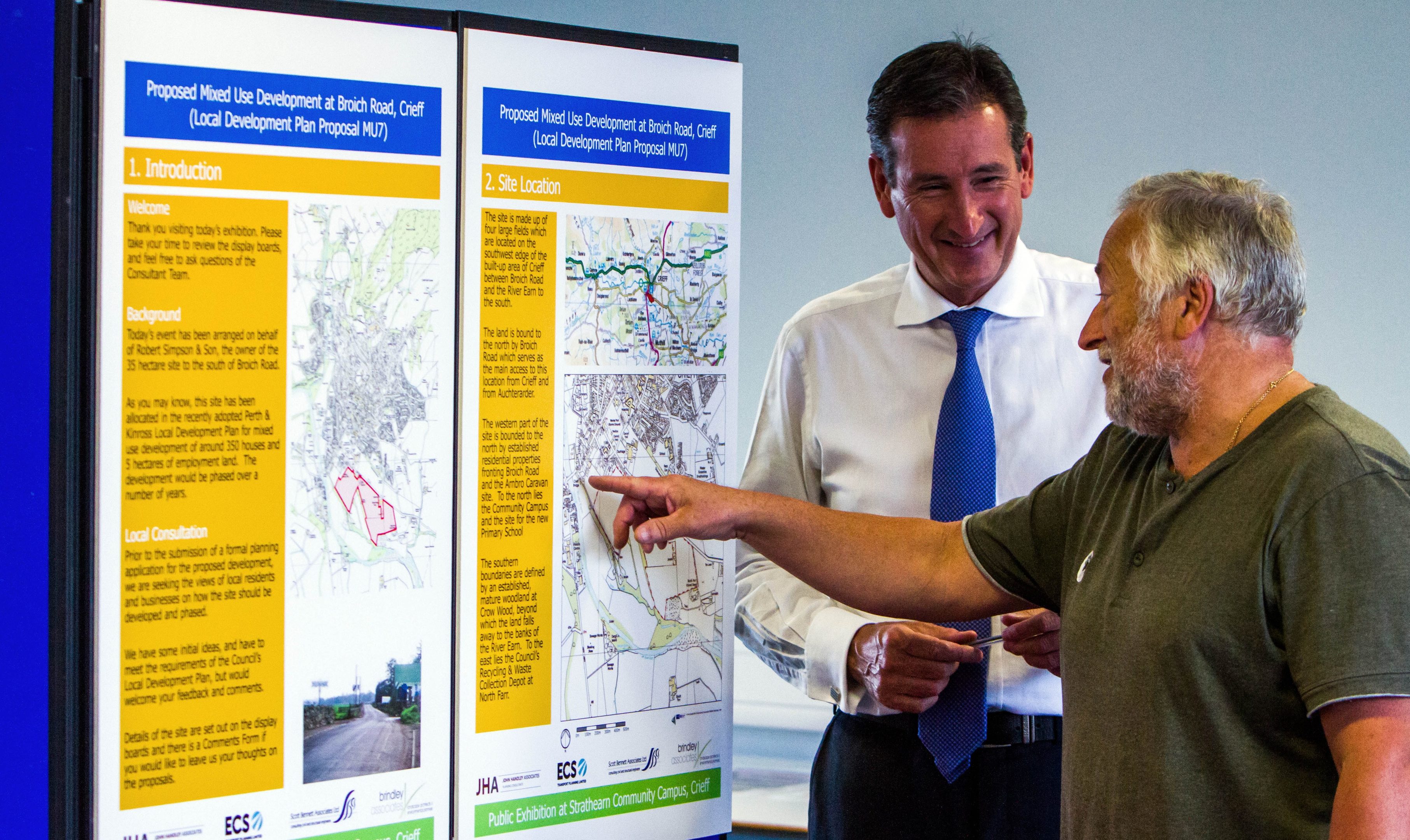 Developers want to offload a huge Crieff expansion site, in a move which could lead to hundreds of jobs and a £3 million boost to the local economy.
Agricultural firm Robert Simpson and Son secured planning permission to transform 90-acres of land off Broich Road in 2015.
Councillors backed the plans, which feature proposals for 350 homes and 50-acres of commercial land, despite concerns it could lead to a significant increase in traffic on an already problematic stretch.
Now the entire site has been put on the market by Edinburgh-based sellers Rettie and Co for an undisclosed price tag.
The site has been split into several "phases" of between 45 to 80 properties. Offers are invited for the freehold of one or more phases, or for the whole plot.
There is also a 26 acre section – not part of the planning application – which is the setting of the Broich Cursus, a scheduled monument which dates back to Neolithic times.
Crieff Community Council did not formally object to the proposal but the group did raise some concerns about a rise in vehicles going to and from the site.
New chairman Craig Finlay, said: "At the time, the then-secretary did call for a moratorium on any new buildings at Brioch Road. This was rejected by the development management committee, which I believe was the correct thing to do.
"This development will be phased in over several years and will be dependent on the housing market, which is fairly slow at the moment.
"Because it will come in gradually, I don't think the public should be overly concerned about its impact."
Mr Finlay said the group was still working with Perth and Kinross Council on safety improvements at Broich Road. The area has been the scene of several accidents including a serious bus collision in November 2015 which left one woman with critical injuries.
Supermarket rivals Tesco and Aldi are planning to open stores near the development site.
Addressing councillors in December 2015, Alston Birnie, a spokesman for Robert Simpson and Son, said: "This will support Creiff and reverse recent shop closures in the town..
"Around 380 full-time jobs will be created and the revenue generated by everyone at the site will provide £3 million to the local economy."
A spokesman for Rettie said the site would be attractive to potential developers. "In recent years, development has taken place along the north side of Broich Road, in the form of a new Community Education and Sports Campus which includes a new primary school and secondary school," he said.