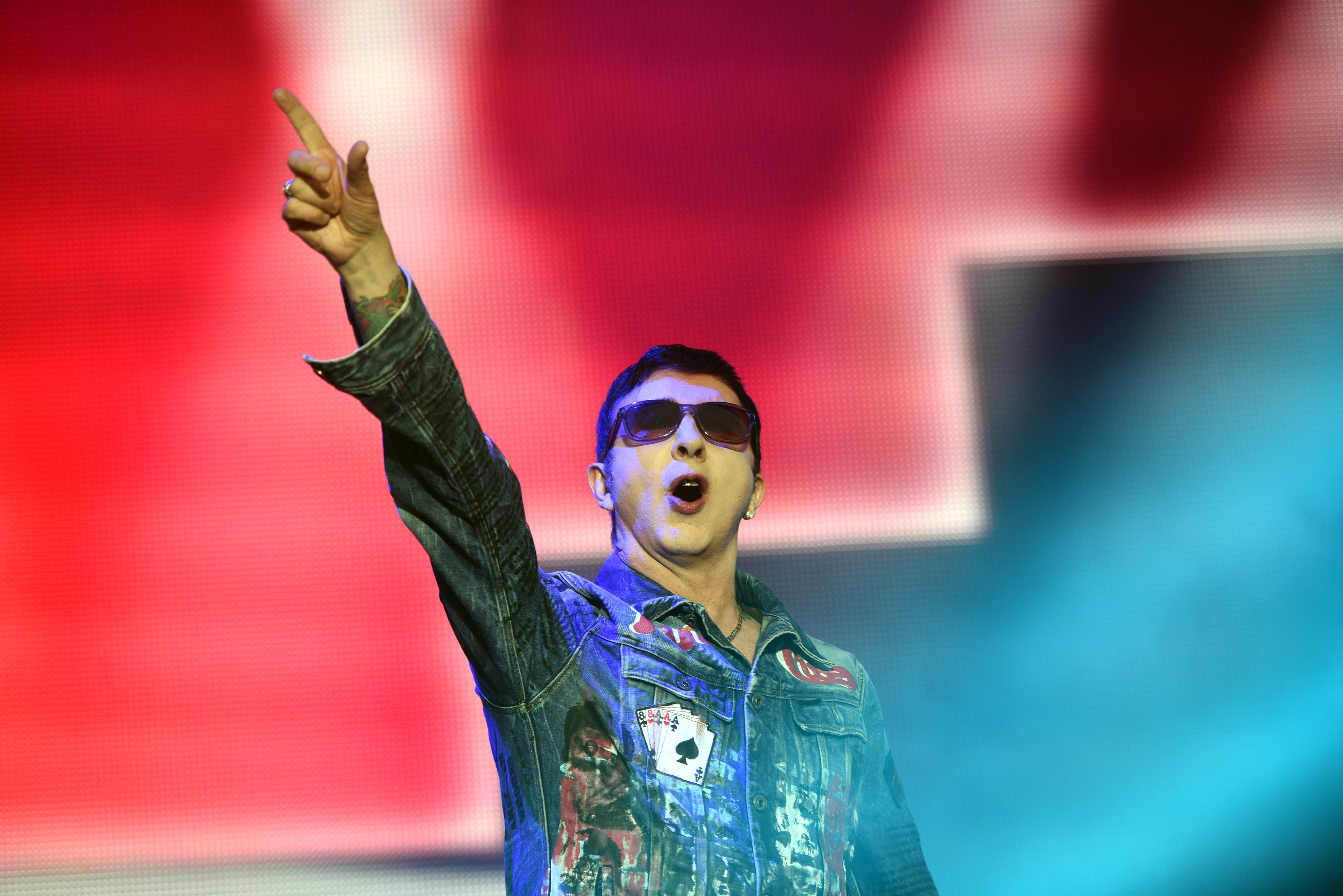 Soft Cell star Marc Almond proved a massive hit in Perth on Saturday night.
A 1200-strong crowd attended Perth Concert Hall for the singer's only Scottish date on his Hits and Pieces tour, featuring highlights from a 36-year recording career.
And what a celebration this was. Opening with infectious 1993 single Adored and Explored, Almond served up a grandiose party platter fit to satisfy the hungriest pop purist.
His excellent band included former Sigue Sigue Sputnik guitarist Neal X and the chemistry sparked from the off, with the pink flamingo-carrying audience – who had shelled out £25 to an eye-watering £58 per head – on their feet en masse.
Wearing an untucked black shirt and matching loose-fitting slacks, Almond proved an effervescent presence, encouraging fans to sing along to bouncy renditions of The Days of Pearly Spencer, Tears Run Rings and Where the Heart Is.
He's been a regular Perthshire visitor in recent years having appeared three times at Rewind Scotland, and at Perth Festival of the Arts with bandleader Holland in 2014.
Here fans could enjoy the Southport-born singer's powerful vocals on epic ballad Child Star and The Desperate Hours, replete with Flamenco rhythms, and his number one with the late Gene Pitney, Something's Gotten Hold of My Heart, further raised the bar.
Chat was minimal, but he earned a huge cheer when told fans: "It's nice to be back in Perth, and doing a fuller concert for you than a few numbers at Rewind. You're a great audience."
The show's finale included Almond's famous covers of Jacques Brel's Jacky and HB Barnum's What!, as well as Soft Cell crowd-pleasers Bedsitter and Down In the Subway.
Ever-playful, the singer happily tried on a pair of funky pink Dame Edna-style glasses as euphoria greeted electro-classic Tainted Love – sounding gigantic in the cavernous setting – which segued into Motown classic Where Did Our Love Go.
Surely one of the loudest roars of approval the venue will ever have witnessed followed as Almond closed his set with the joyful My Hand Over My Heart.
There was still time for him to cheekily exhort his followers to "wave your pink things around" ahead of his encore, Say Hello, Wave Goodbye.
For someone who has sold over 30 million records Almond appears to have kept his feet on the ground. He nearly died following a motorcycle smash in 2004 but has clearly retained his sense of humour.
His parting shot was, "I know what you're thinking, you can't believe he's 59. It's incredible!"