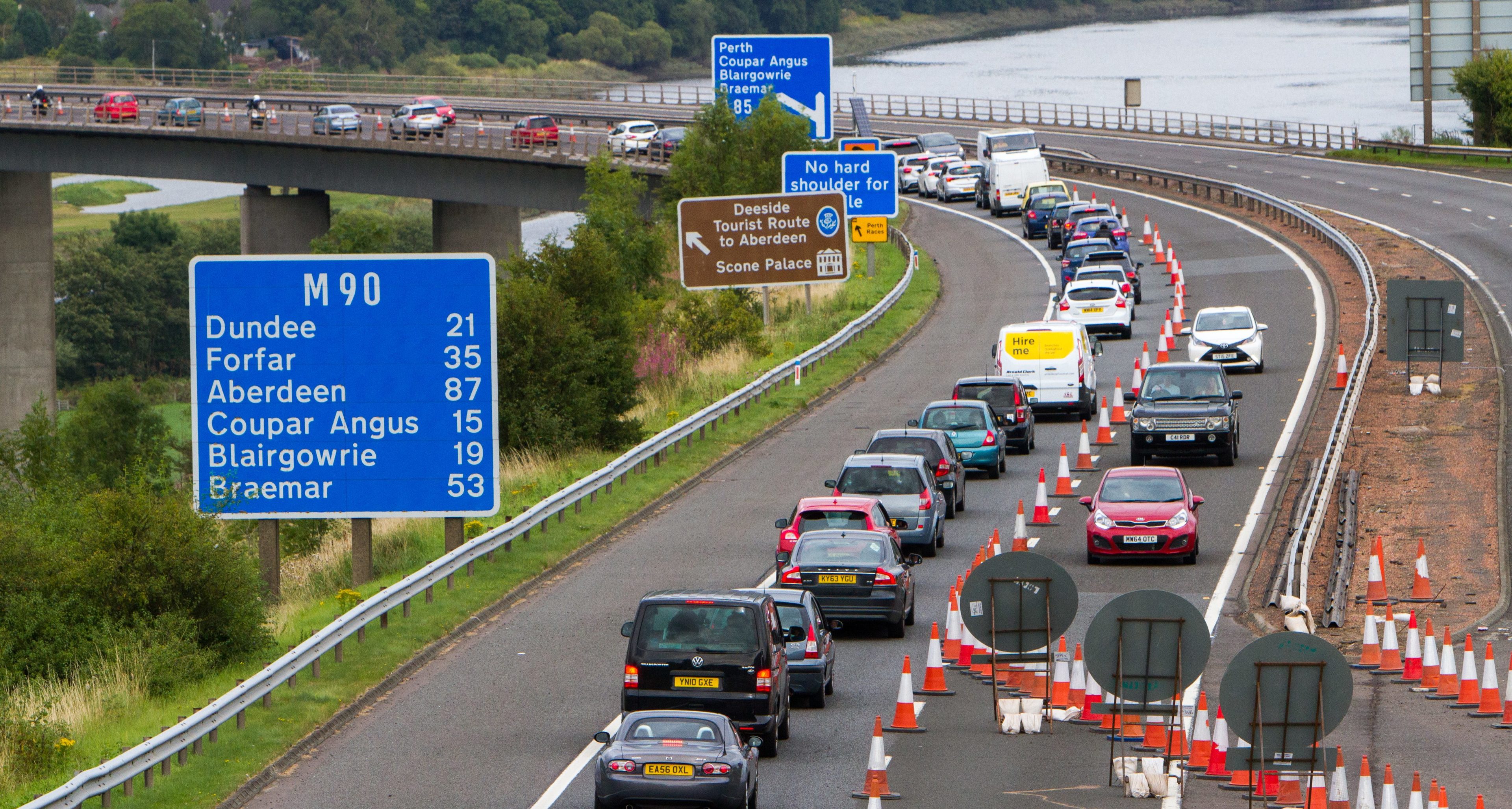 Thousands of motorists travelling in Perthshire will experience more disruption with roadworks on the A9 set to begin next week.
The overnight resurfacing work, costing £172,000, will be carried out on a stretch of the road between Dunblane and Gleneagles, which is used by around 15,000 motorists per day.
This set of roadworks, which will begin on Monday, are the latest to hit Perthshire with inspection works taking place on the Friarton Bridge, resulting in traffic restrictions and diversions.
Added to this, are the on-going roadworks taking place between the Broxden and Inveralmond roundabouts to create the new A9/A85 junction.
This massive infrastructure project, which will lead to hundreds of new homes and a new secondary school, to be called Bertha Park High, has led to delays of around 15 minutes for motorists on a daily basis.
The work on the A9 Dunblane to Gleneagles road, which will consist of repairing potholes and cracks on the road, will see a convoy system in place each night.
Andy Thompson, BEAR Scotland's north east representative, said: "We've taken steps to minimise disruption for this scheme by scheduling the works to take place overnight and avoiding the busier Friday and Saturday nights, and our teams will do all they can to limit the impact of these works.
"We encourage motorists to plan their journeys in advance by checking the Traffic Scotland website and leaving some extra time to reach their destination."
He continued: "Consultation has taken place with local residents in advance of the resurfacing to make them aware of the situation.
"The investment from Transport Scotland will allow us to improve the road surface on this section of the A9 and repair any cracks, potholes or other defects, creating a smoother and safer journey for motorists."
The roadworks will begin on Monday, April 10, and are scheduled to take place over the course of four nights, from 7.30pm to 6.30am.
For more information on the roadworks visit www.trafficscotland.org.