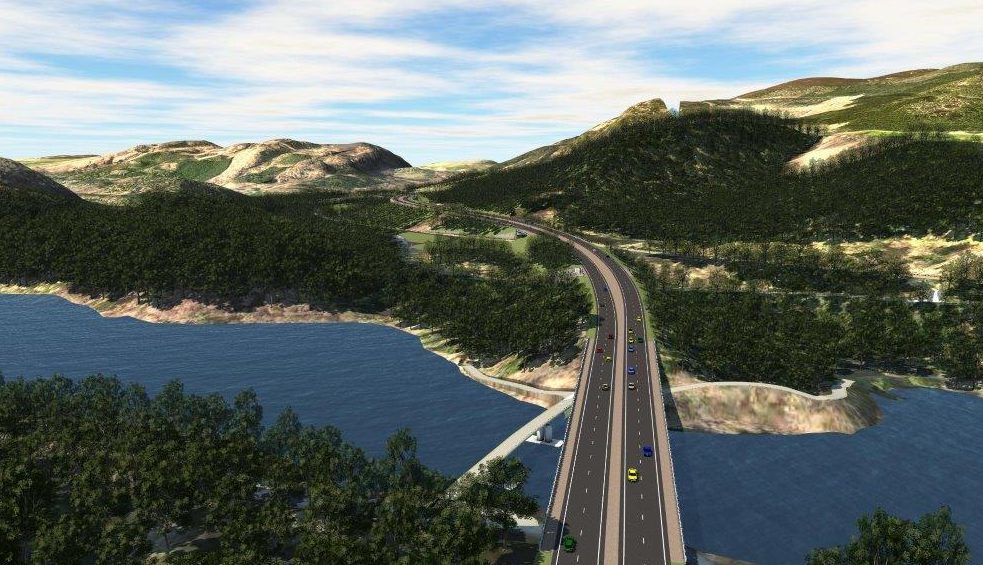 The Scottish Government has urged contractors – particularly those in Perthshire – to make the most of the opportunities the A9 dualling programme presents.
The scheme is on track to be delivered in its entirety by 2025, being taken forward in a series of stages, each potentially worth significant sums to firms.
A series of multi-million pound contracts are currently being made available for the latest stretch – the 9.5km section between Luncarty and Pass of Birnam.
Speaking to an audience of potential beneficiaries in Perth, Keith Brown, Cabinet Secretary for Economy, Jobs and Fair Work, issued a rallying call to the construction industry.
He said the infrastructure project – the largest in Scottish history – offered "huge potential" that must be harnessed.
In addition to the major construction works, small to medium sized businesses will also be invited to compete to undertake advance works in preparation for future heavy construction.
Over the next eight years, contracts will be available through Transport Scotland for tasks such as site clearance, property demolition, access track construction, signage and fencing.
Addressing delegates at the Industry Day, Mr Brown said: "The presence here in Perth of representatives from the construction industry, including many from the local area, really drives home the importance of the A9 dualling to the north of Scotland.
"Transport infrastructure is a key area where improving connectivity between our cities, rural communities and centres of economic activity is vital to boosting productivity and competitiveness.
"We have set out our intention to dual the A9 between Perth and Inverness and a considerable amount of work is already underway from advance work to ground investigations and public exhibitions informing communities of preferred routes.
"All this work is tangible evidence of our commitment to upgrade this important road linking central Scotland to the Highlands and Islands."
At present, some 30 miles of the A9 between Perth and Inverness are already dual carriageway.
The £3 billion dualling project will upgrade 80 miles of single carriageway between the two cities in an effort to deliver quicker and more reliable journey times and improve safety.
The work will be undertaken in 11 stages, each requiring major pre-construction works and planning to evaluate how it will fit into the landscape.
Consultations on the best possible solutions are still ongoing with communities along the route.
Exhibitions were held recently by Transport Scotland to outline detailed proposals for the Luncarty to Pass of Birnam section.