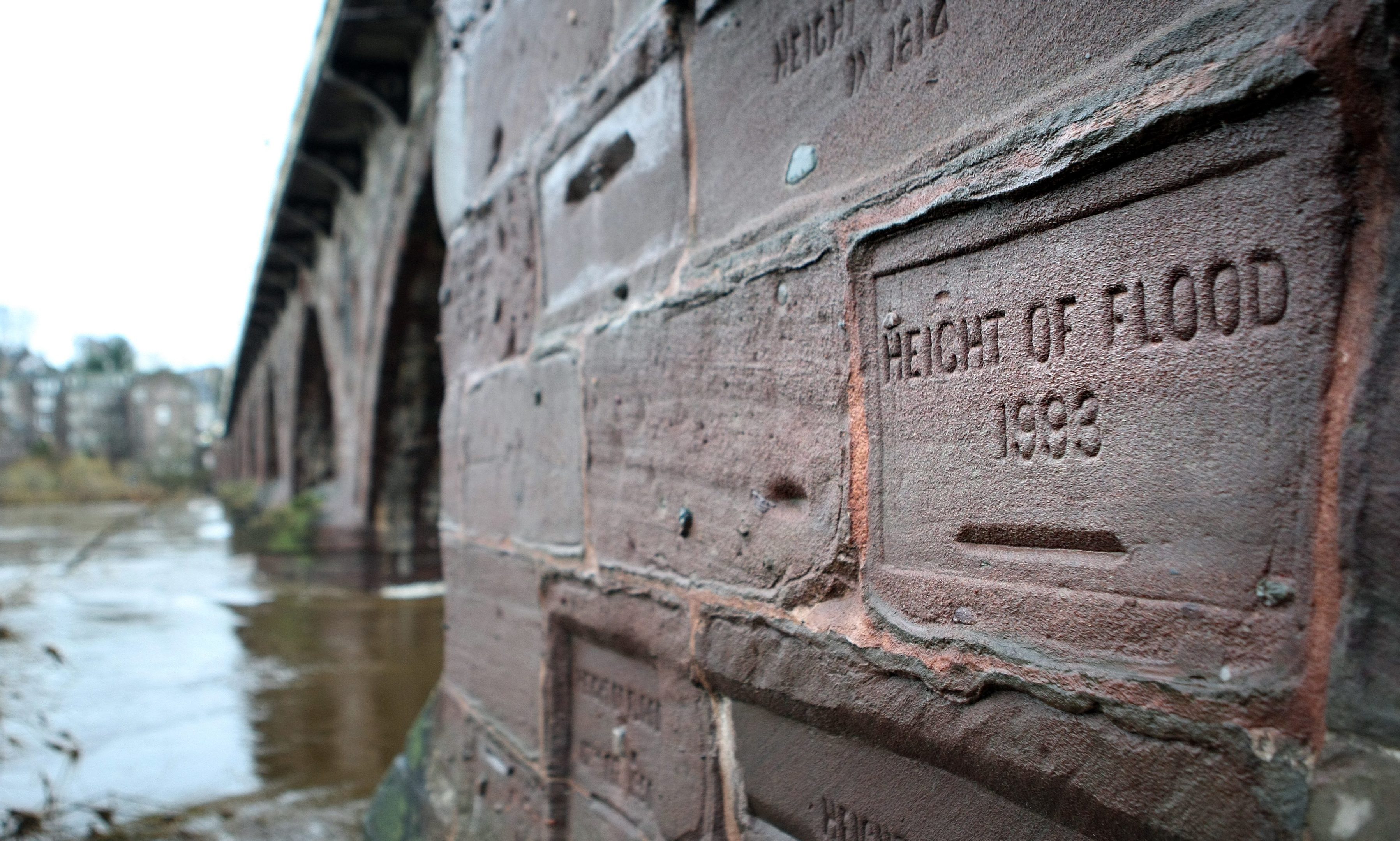 Council bosses are spending more than £120,000 to assess the state of two iconic Perth city centre bridges after a spate of floods.
The local authority wants to check how freak storms have taken their toll on the Queen's Bridge and the 250-year-old Smeaton crossing.
During torrential downpours at the start of 2016, the Queen's Bridge was forced to close three times as water levels rose to near record levels.
Although the 57-year-old bridge was checked at the time and declared safe, Perth and Kinross Council now want to carry out a full assessment on both bridges.
A spokeswoman said the check-up, which will cost £122,000 was a "precautionary" measure.
"Obviously, both bridges have been subject, over the past few years, to significant flooding," she said.
"We just wanted to make sure that the bridges remain suitable for purpose."
The money will come out of the council's reserves budget.
Perth city centre councillor Peter Barrett has called for urgent action to protect pedestrian lanes on both bridges.
"The state of our roads and pavements all across the area is getting worse and worse," he said.
"I have had lots of complaints about the dangerous condition of the pedestrian footway on the Perth bridge.
"Local residents are concerned about the numerous trip hazards in the pedestrian surface."
He questioned whether the pavement would bear the weight of a tarmac roller — something council officers have agreed to look into.
The A-listed Smeaton's Bridge — or Perth Bridge as it is officially known — was built in 1771 and funded by the Thomas Hay, the 9th Earl of Kinnoull.
Details of each major flood that the bridge has survived are etched on one of its arches.
The crossing was widened to cope with an increase in traffic in 1869.
The Queen's Bridge was opened by Queen Elizabeth in 1960.
Perth city centre's flood defences — the most expensive of their kind — were opened in 2001.
The £25m project was installed after some of the worst flooding in Perthshire.
The much-needed defences along the River Tay were four years in the making.
The barrier is made up of earth embankments and a stone-faced wall stretching more than 8km from the north to the south of Perth.