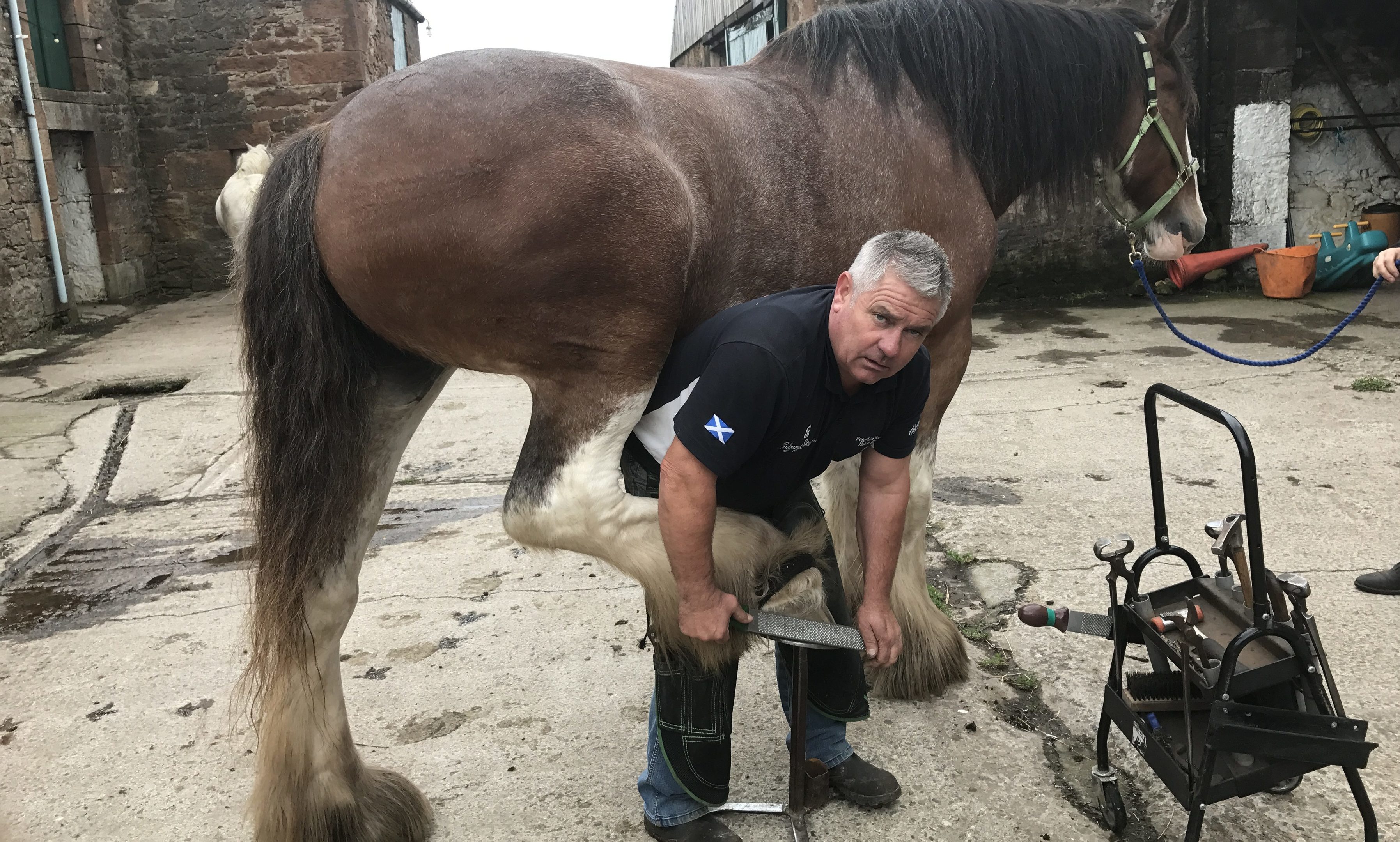 Visitors to Perth Show next month will have the rare opportunity to see the entire Scottish World Champion farrier team in action.
National team manager and expert farrier Jim Balfour, from Tealing, is bringing his entire four-man team to the South Inch spectacular to stage a series of demonstrations for the public.
And he's keen to use this rare gathering as a practice session for the squad in the run-up to the 2017 International World Team Shoeing Championship in England in September.
"Scotland has lifted the coveted Championship for the past two years," explained Jim. "But other countries are snapping at our heels and we welcome the chance for some team practice.
"Perth Show will provide the perfect platform to not only show off our skills to the public but also to perfect our team approach for our bid for the championship hat-trick."
Around 16 teams of farriers will travel from all over the world to compete at this year's event – and they'll all have Scotland's crown in their sights.
"We're hoping for three in a row but the competition is fierce," said Jim who has been in the business for more than 40 years.
Perth Show visitors will be able to see all four international champions and their manager in action as they work on both an open forge and a gas fire to craft horse shoes from straight metal bars, trim the horses' hooves and nail the shoes to the feet.
And Perth Show will be the first time the full squad has been seen at any show this year.
Perth Show secretary Neil Forbes said the farrier team would undoubtedly prove one of the most popular attractions on the Saturday of the two-day event, which takes place on August 4 and 5.
He said: "Jim and his squad are the best in the business and to have the full World Championship winning team in action is an amazing coup for Perth Show.
"The role of the farrier is woven through the history of the agricultural community and although the number of working horses and village blacksmiths may have fallen, the farriers still have a key role in tending leisure and show horses as well as competition animals.
"People love to watch them at work and we're delighted to welcome the squad to Perth and see them showcase their amazing skills."
Scotland's championship-winning farriers come from all over the country with two living in Ayrshire, one in Tealing and another near London.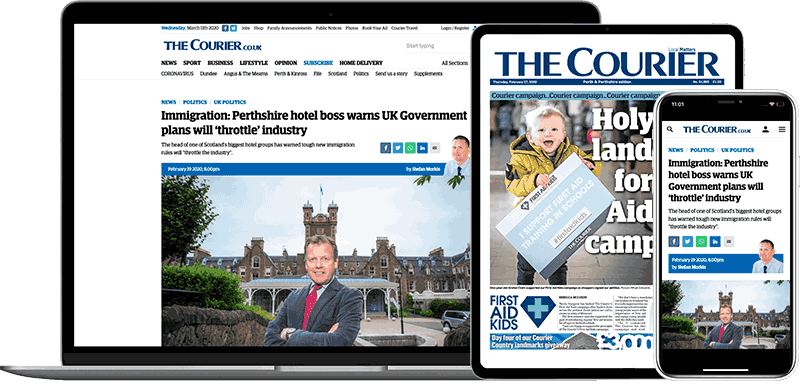 Help support quality local journalism … become a digital subscriber to The Courier
For as little as £5.99 a month you can access all of our content, including Premium articles.
Subscribe