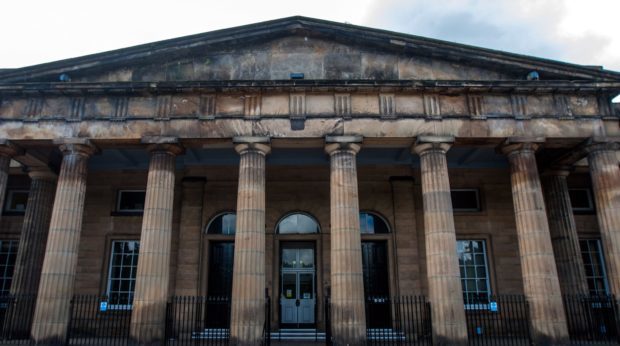 A Perthshire couple reported their car stolen — only to then discover their grandson had taken it for a joyride.
By the time Henry Kavanagh's younger brother admitted his sibling's folly, police officers were already on the look-out for the 17-year-old.
He was spotted behind the wheel of the Ford Focus in Crieff's East High Street, despite lacking a driving licence or insurance.
Perth Sheriff Court heard Kavanagh then made a brief return to the family home to drop off the car before fleeing as he was "too ashamed and embarrassed" to face his grandparents.
The teenager was subsequently reported as a missing person, only to finally return to face the music a few hours later.
Kavanagh and his brother were being looked after by their grandparents while their mother and her partner enjoyed a holiday.
Solicitor Rosie Scott admitted it was not the first time her client had made-off with a family vehicle, revealing he had dodged legal action on a previous occasion.
This latest offence, however, was not so easily set aside and he was warned of the serious consequences of appearing in an adult court.
Kavanagh, of Drummond Terrace in Crieff, pled guilty to three charges, including taking and driving away a car without the consent of its owner on February 7 this year.
He also admitted driving with a licence and without insurance.
Mrs Scott said:" He has always wanted to drive and is currently waiting to sit his theory test, having been told by his instructor that he is doing exceptionally well.
"Mr Kavanagh has been diagnosed with Asperger's syndrome and can be guilty of impulsive behaviour.
"He cannot offer any other explanation as he knows he should not have taken the car."
The solicitor suggested the family "might have dealt with the matter themselves" had they not initially been of the genuine belief the car had been stolen.
That and other comments prompted a swift response from Sheriff Gillian Wade.
She said: "That is all very well, but here we have a 17-year-old boy who has not passed his test who is driving around Crieff.
"There are obvious dangers in that and it appears that it may not have been the first time.
"As to a diagnosis of Asperger's, there are plenty of people with a similar condition who do not go out and commit these type of offences."
The Sheriff told Kavanagh: "I am imposing an interim ban and you can take it as given that I will impose a further period of disqualification.
"Driving licences are a privilege enjoyed by responsible adults but it is clear you are far from that.
"You are a reckless young man.
"Until you have demonstrated you have matured you will not be able to hold a licence."
Sentence was deferred until next moth for reports.