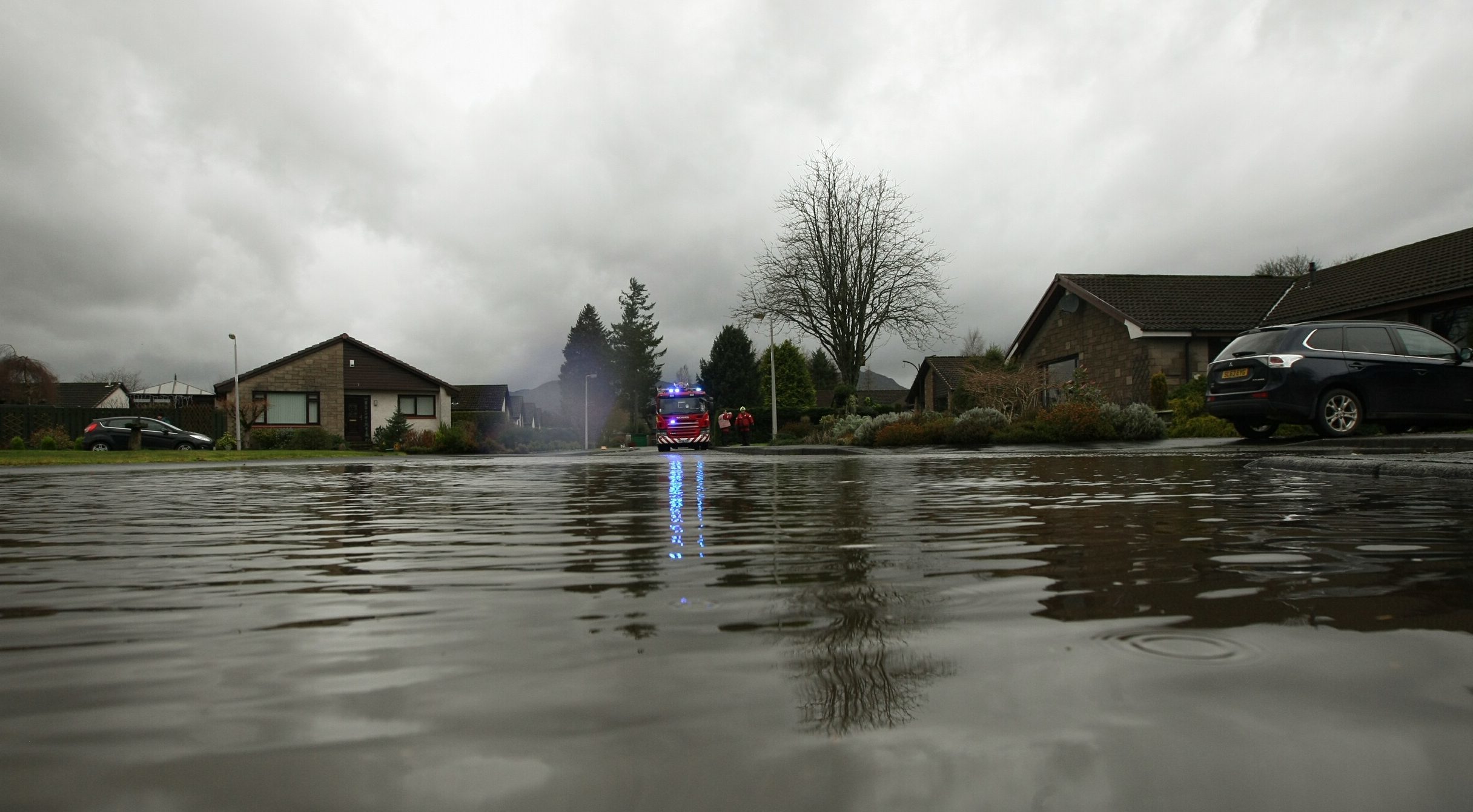 A flood defence scheme for Comrie costing around £24 million has been approved by Perth and Kinross Council.
The decision was made by the local authority's environment, enterprise and infrastructure committee, when councillors agreed to press ahead with various flood prevention measures for the village, which was hit by devastating floods in 2012 and more recently in December 2015.
In November 2012, more than 150 residents had to be evacuated after the Water of Ruchill burst its banks. This followed a similar flood in August of the same year.
In 2013, the council completed flood protection works to reduce the risk of flooding to the Dalginross area of the village from the Water of Ruchill.
However, Comrie has since suffered more flooding — most notably in December 2015 — and the local authority has acknowledged the seriousness of the issue facing local residents from future flooding.
The council had looked at five options for Comrie's flood defences and employed Mouchel consulting engineers to draw up a flood study of the village. Mouchel recommended building £24m worth of flood walls and embankments.
The Scottish Government has committed £19.7m to the flood prevention project, with Perth and Kinross Council expected to contribute to the remaining £4.9m.
A report outlining details of the flood prevention scheme stated that it will include approximately 3km of new flood walls and 1km of flood embankments along the Water of Ruchill, the River Earn and River Lednock river corridors.
It also suggested that some of the older flood defences on the Water of Ruchill will need to be raised and refurbished in order to bring them up to modern standards and to extend their design life.
Peter Dickson, a senior engineer for Perth and Kinross Council's structures and flooding department, said: "This option allows more traditional flood walls and embankments to keep out the water with 3km of flood walls, as well as raising the walled flood defences and maintaining access.
"This is the preferred option on the basis of feasibility and economic viability."
The other options that were considered by the council included dredging the rivers and building a number of dams, but the committee were advised these were too costly with the most expensive project totalling almost £70m.
The committee was told the flood prevention designs will now be further developed.
It's understood the whole scheme could take up to three years to complete.