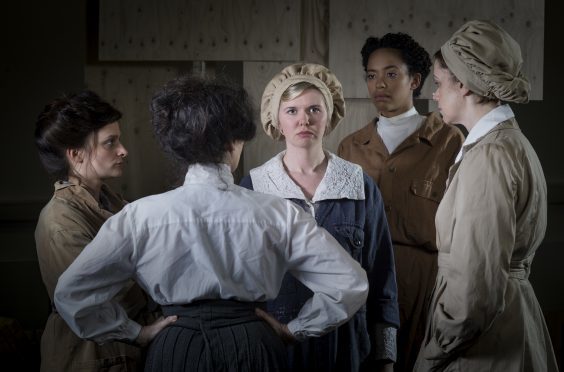 The final part of a trilogy about the First World War "deserters" shot for cowardice and the devastating consequences for those left behind will have its world premiere on the Perth stage in 2018.
The 306: Dusk will be brought to the city as part of The National Theatre of Scotland's ambitious new programme of works.
It will be the first part of the sell-out wartime trilogy to be performed on the Perth Theatre stage.
The first two episodes provided two of the most dramatic shows of the theatre's hiatus and made the most of alternative locations available locally.
An emotional and hard-hitting 306: Dawn was staged in a large agricultural barn at Dalcrue in Perthshire, while the sell-out 306: Day was staged in Perth's Station Hotel.
Where The 306: Dawn followed the story of three of the condemned soldiers at the Battle of the Somme and The 306: Day charted the struggles of the women and families left behind on the home front, The 306: Dusk brings the trilogy into the modern day.
It explores the depth of feeling around the First World War a century on from its conclusion and how the spectre of trauma continues to haunt soldiers in the modern day.
The work continues the collaboration between playwright Oliver Emanuel and composer Gareth Williams and intertwines the stories of three main characters.
Audiences will be transported to Armistice Day, 2018, and the Delville Woods, one of the First World War's bloodiest battlefields.
Crossing paths are a school teacher on a trip to the battlefield cemeteries who gets lost while searching for a particular grave, an injured veteran of the Iraq war who relives the nightmare of his own battles and a blindfolded soldier who wakes up after 100 years to hear the birds singing once more.
The show draws upon real-life accounts to tell its poignant story. Previous instalments have brought audiences to tears.
The production will run at Perth Theatre from October 12 to 27 next year.
Jackie Wylie, Artistic Director of the National Theatre of Scotland, said: "Our 2018 programme offers ambitious major productions, new plays, festival offerings, international interventions, regular tours of much loved productions and brand new shows.
"This is a wide-reaching, year-long nationwide programme that builds on the National Theatre of Scotland's founding principle to be a theatre for everyone with a renewed focus for 2018 on celebrating young people and their vital contribution to our nation's artistic life.
"We want to thrill and entertain audiences in Scotland and beyond, to encourage participation in cultural life and look to the future of what theatre can be."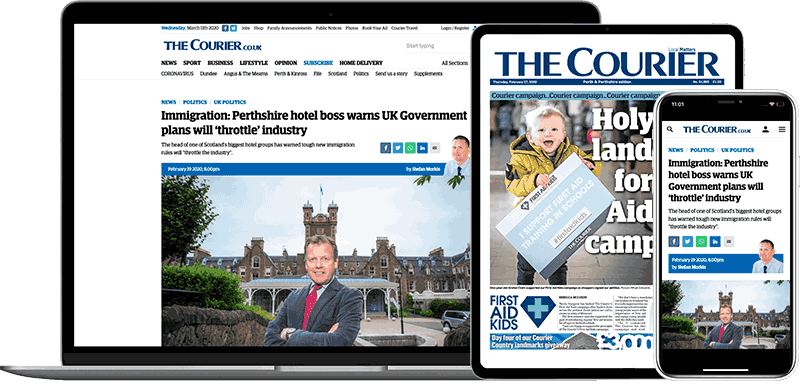 Help support quality local journalism … become a digital subscriber to The Courier
For as little as £5.99 a month you can access all of our content, including Premium articles.
Subscribe