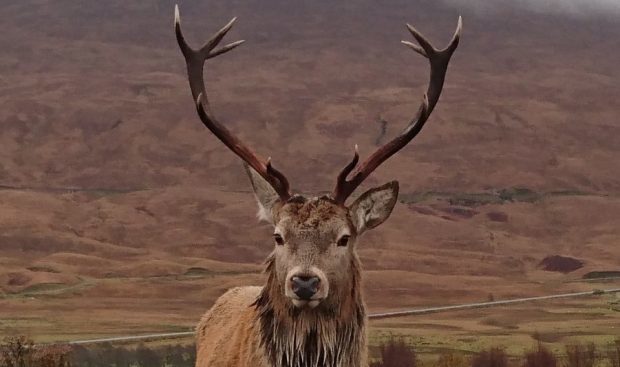 A staggering 20% of all wildlife crime reported in Scotland now takes place in Tayside, shock new figures have revealed.
The region has become a hotspot for all manner of bloody and illicit offences despite an improving national picture that has seen incidents fall by 8%.
Crimes such as killing of protected birds of prey and hunting with dogs accounted for more than a fifth of the 53 serious wildlife crimes reported in Tayside in 2015/16.
The number of crimes was unmatched, with only the North East (41) and Highlands and Islands (33) coming close.
And the Scottish Wildlife Trust has cautioned such offences are likely to remain significantly under-reported, such is the difficulty in detecting incidents in remote and rural areas.
It has called for a "zero tolerance" approach to wildlife crime and has demanded tougher penalties and better rates of prosecution.
Of the 90 cases passed to prosecutors in 2015/16, just 23 led to prosecutions and only 16 subsequently resulted in convictions.
Overall, the Scottish Government's latest annual wildlife crime report shows reported crimes have dropped to 261 from 284 in 2014/15.
Fish poaching remains the most common wildlife crime, though figures show offences have fallen from 101 in 2014/15 to 75 in 2015/16.
Bird persecution was the second biggest offence with 46 crimes recorded, down three from the previous year.
There have, however, been crimes that have seen a significant increase, such as reported incidents of hunting with dogs, which have more than doubled in the past 12 months
Figures show there were 44 hunting with dogs offences in 2015/16, up 24 on the previous year, and the highest number over the five-year recording period.
Hare coursing accounted for 38 of the offences and fox hunting for four, while deer were the target in two cases.
The Scottish Wildlife Trust's Director of Conservation, Susan Davies, gave the "small reduction in recorded wildlife crimes" a cautious welcome.
However, she said: "It is likely the overall figures significantly underrepresent the actual number of crimes taking place, due to the difficulty of detecting incidents that often occur in remote, rural areas of Scotland.
"Wildlife crime comes in many forms, from uprooting plants to baiting badgers and hare coursing and from poisoning and persecuting raptors to damaging protected sites.
"These crimes are unacceptable in modern Scotland and it's vital that a broad range of tools are deployed to combat them.
"These tools should include greater public awareness of wildlife crime, developing better scientific techniques to improve detection, standardised recording of incidents, increased penalties and increased rates of prosecution and conviction."
RSPB Scotland echoed that call, with the charity's head of species and land management, Duncan Orr-Ewing, saying: "Sadly, wildlife crime, including the illegal killing of our of native birds of prey, remains a blight on the international reputation of Scotland and in our view stronger sanctions are urgently required to act as a deterrent."
The Scottish Government's Environment Secretary, Roseanna Cunningham MSP, said: "This fifth wildlife crime annual report provides useful data on the issues we face trying to protect Scotland's wildlife from illegal activity.
"It shows a decrease in overall recorded wildlife crime, which is welcome, but there is no room for complacency.
"We know from the report published earlier this year that it is very likely golden eagles and other raptors are being illegally killed every year, but where there is no body or tag to be found, these losses do not make it into the recorded crime figures.
"I have set out some measures to tackle the issue of missing raptors, including setting up an independent group to examine grouse moor management practices and a new pilot scheme to use special constables to tackle wildlife crime in the Cairngorms Park.
"I am determined to put an end to raptor killing and all other types of wildlife crime."