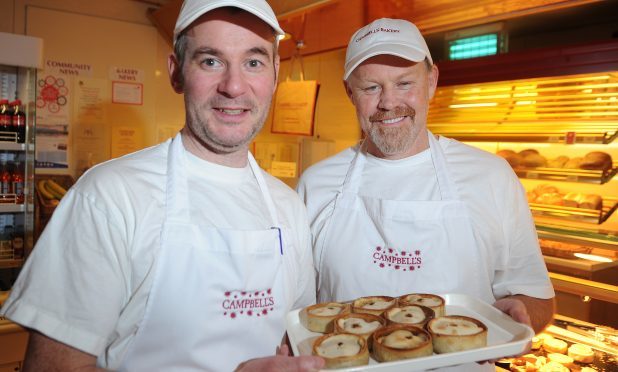 Meet the Hollywood chef who is introducing the humble Scotch Pie to La La Land.
Bruce Hall has come to Perthshire to learn the secrets of Scotland's prize delicacy.
And he will jet back to Los Angeles this weekend to start work on a British-themed restaurant, which will put traditional Scottish pies in pride of place on the menu.
Bruce was sent on a fact-finding mission by his bosses at the MacLeod Ale microbrewery in Van Nuys, in the San Fernando Valley. The company was set up by Alasdair Boase, who was raised in the west Highlands, and his wife Jennifer Febre-Boase, who want to open a British pub among the palm trees in 2018.
Bruce has been at Campbell's Bakery in Crieff learning all about pies and other local treats, such as tattie scones — "sort of like a Scottish tortilla" — and shortbread.
He is being taught the tricks of the trade by master baker Iain Campbell.
"We had advertised for a bakery operative, someone to help with making the pie shells in the morning, but we didn't get much response," said Iain.
"Ailsa, my wife, suggested we re-advertise for a Scotch Pie Maker, to make it a bit more eye-catching.
"A few days later, one of the staff came into the office and said: 'There's a guy on the phone from California'.
"I thought she meant California, that wee place near Falkirk."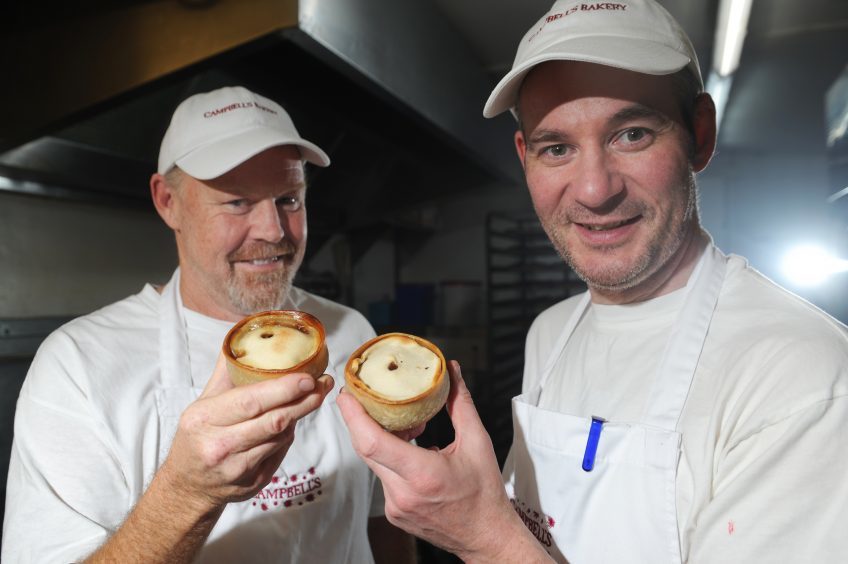 On the other end of the line was Bruce, who explained he wanted to come to Scotland to learn how to make Scotch pies for his company's new restaurant venture.
"He booked his flight later that day," said Iain.
"I think he has found the whole experience fascinating.
"And, he's also been teaching me how to make haggis, something I've never really done before."
Bruce said he was delighted with his time at the bakery. "I think I now know more about Scotch pies than 99.9% of the population of California," he said.
"There is a guy in San Diego who goes around America selling pies at Highland gatherings, but other than that they are almost impossible to come by.
"I believe they could go down really well," he said.
"Americans like this kind of food. We are known for our burger culture, because we like hot food that you can hold in your hand and walk around with.
"I think the pie is the Scottish equivalent of our burgers."
He said: "I think they taste sensational and, since I got here three weeks ago, I've been eating about two or three a day.
"I think it might take a bit of time for people in America to get used to them. There might be a degree of apprehension, but I think they could really take off."
The planned restaurant, the Macleod Ale and Pie Emporium, will open sometime next year.