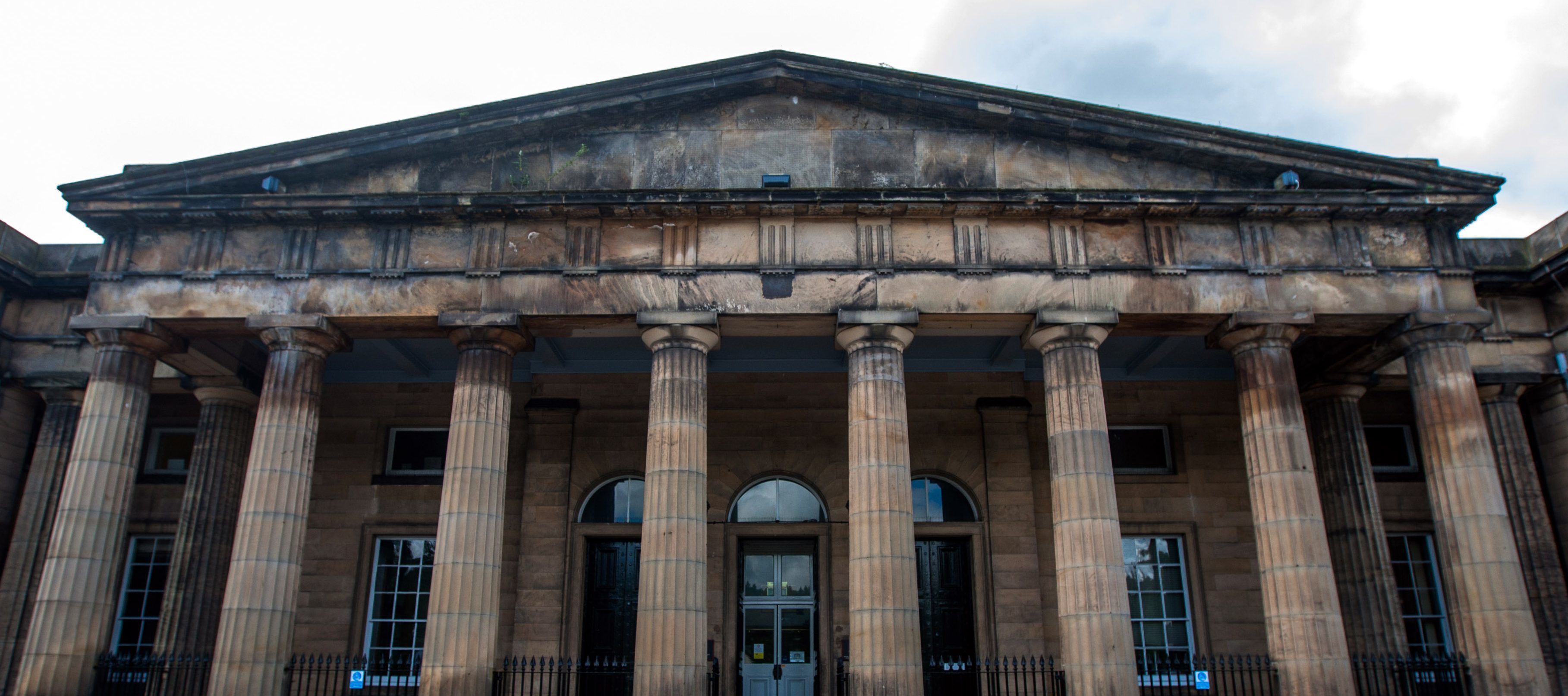 A military veteran has avoided jail after bombarding his ex-wife with messages saying he was going to shoot himself.
Armed police were forced to rush to the Perth home of John Selkirk, 61, who had left voicemails on his estranged partners' phone saying he was in his shed with a "gun cocked with the safety catch off" on February 2 following their separation in November of last year.
The former couple had set up a successful business – Mercury Signs and Designs Ltd, which, among other things, had been responsible for fitting the fascias of the Edinburgh Trams – of which Selkirk is still registered as managing director.
Perth Sheriff Court heard Selkirk had given his partner just 20 minutes to respond to a voicemail saying he was going to shoot himself and that he had already taken care of his funeral arrangements.
This prompted his distressed ex-wife to make an anguished call to police, who raced an armed response unit to his Edradour Terrace home.
Officers found Selkirk sitting with a friend, before conducting a search of his property. No weapons were discovered.
Depute fiscal Carol Whyte said Ms Shanks listened to a voicemail which said: "It's me, I am in the cup of the gods now and in about 15 minutes I will end it all.
"I have a gun in my hand, it is cocked and the safety catch is off and I am in the shed. The funeral has been arranged. Call me back, bye-bye, I love you."
Ms Whyte told the court Ms Shanks received a second call, around 30 minutes later from Selkirk, which said: "You are obviously too busy, have a good life, get on with your life. It is my choice to end it, bye-bye."
Ms Whyte added: "Six armed response officers attended the scene, along with three uniformed officers. Selkirk was cautioned and charged and made no reply."
In mitigation, defence solicitor Donald Elliot told the court Selkirk was a successful businessman and had enjoyed a decorated career in the military.
He said: "My client is extremely distress he behaved in this stupid manner.
"This incident was distressing to his former partner, an inconvenience to the police and an expense to the public purse.
"He accepts in these circumstances he is in your Ladyship's hands.
"Sheriff Reekie told him to be of good behaviour for three months."
Sentencing Selkirk, Sheriff Gillian Wade said: "I have taken into account what has been said and it is clear to me your history is commendable.
"What happened was utterly unacceptable.
"It was disturbing to your partner and meant officers were called to your house at a cost."
Selkirk, of Edradour Terrace, pled guilty to acting in a threatening and abusive manner by repeatedly phoning his partner on February 2 and leaving voicemails saying he had a gun and he was planning to shoot himself.
Sheriff Wade fined Selkirk £1,000, reduced from £1,500 in light of his early guilty plea, giving him 14 days to pay.