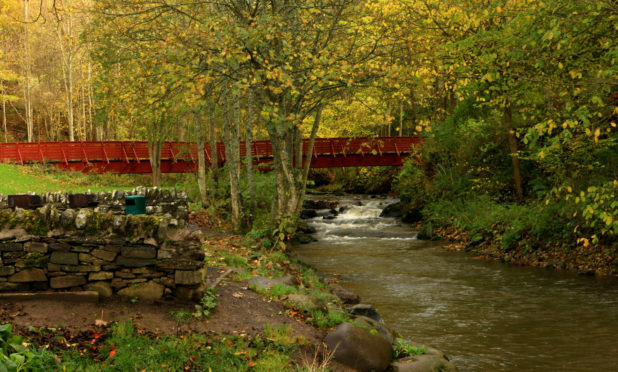 Scotland's environment watchdog is probing pollution fears at an historic Perthshire beauty spot.
At least two dogs have fallen ill after swimming in contaminated waters at Quarrymill, on the edge of Perth.
And there are worries for scores of schoolchildren who have been splashing about at the popular woodland attraction during the recent hot weather.
There are now calls to install warning signs at the water's edge to alert members of the public to potential dangers.
Sepa investigators have taken samples from the water, which they believe has been contaminated with waste from a nearby farm.
A spokesman said: "In response to reports of pollution in the watercourse at Quarrymill, beside Scone, SEPA environment protection officers have conducted sampling and are fully investigating."
He said: "Whilst early indications point to farm effluent as opposed to sewage, officers are focused on resolving the incident."
The recently established Dog Friendly Perthshire campaign issued a warning to its followers on social media.
Kate McCandless Thomas, who launched the tourism group, said: "It's very worrying. I know of two dogs that have been sick after swimming at Quarrymill in the last week or so.
"One was a spaniel who is regularly walked there. His owner said he had become tired and listless, but she thought it was maybe something to do with the hot weather.
"But then she heard about the pollution in the water and she realised what was wrong."
She said: "Quarrymill is heaving in the summer time, particularly this year because the weather has been so good.
"Whenever the sun has been out, the water has been full of children.
"I can't believe that there hasn't been any signs up to let people know about the dangers."
Despite being first contacted for a comment at 8.30am yesterday morning, Perth and Kinross failed to respond to the concerns.
The woodland park dates back to the 14th century.
The earliest known records about the site, a former quarry, show a letter from Robert King of Scots to the monks at Scone Abbey, requesting permission to use stone from the area for the Kirk of Perth and bridges of Perth and Earn.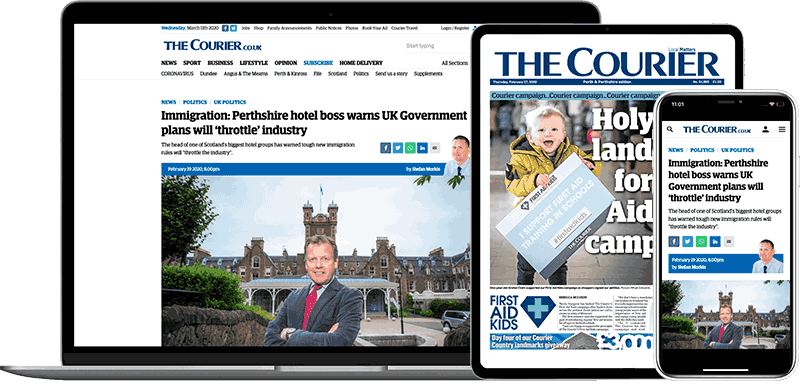 Help support quality local journalism … become a digital subscriber to The Courier
For as little as £5.99 a month you can access all of our content, including Premium articles.
Subscribe