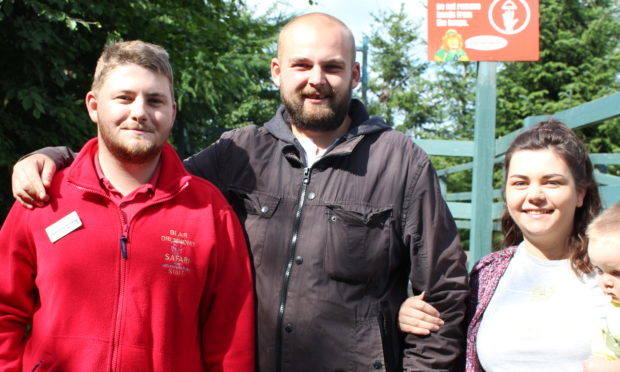 A dedicated safari park worker has saved a husband's blushes after tracking down a lost wedding ring.
Father Tom Embleton realised his gold band had gone missing after a family trip to Blair Drummond Safari and Adventure Park.
After searching for an hour Tom and wife Nina, who were on holiday in Aberfeldy, feared the ring was lost forever, but sent park staff one final appeal for help.
Seasonal worker Aaron Jack took up the challenge and used a metal detector to track down the missing ring, which he found beneath the park's flying fox slide.
Aaron, a seasonal member of staff in the park's amusement team, said he wanted to save Tom and Nina's family day out.
He said: "When I heard their day had been interrupted by the lost ring I wanted to do what I could to try and make things better. The find was a chance in a million, but I was happy to help."
Nina added: "We left our details with staff in case they ever come across it and were amazed to receive an email telling us that it had been found.
"We had not expected them to continue searching and are so grateful to Aaron for what he has done."
Park manager Gary Gilmour paid tribute to Aaron's practical thinking.
"We've a 120-acre site, so the chances of finding the ring were slim. Aaron saved the day and we're delighted that Nina and Tom have their ring back."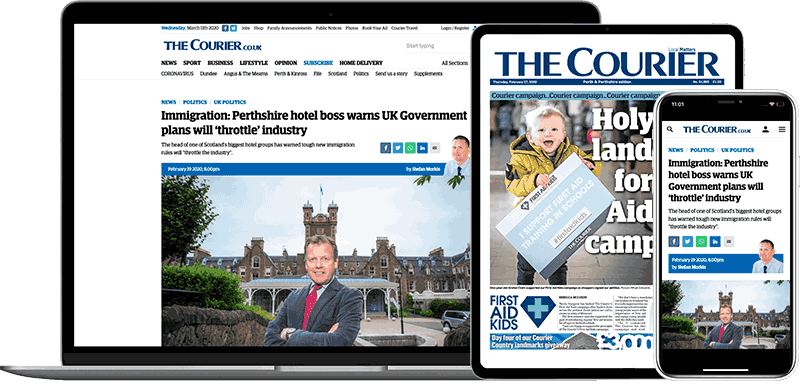 Help support quality local journalism … become a digital subscriber to The Courier
For as little as £5.99 a month you can access all of our content, including Premium articles.
Subscribe