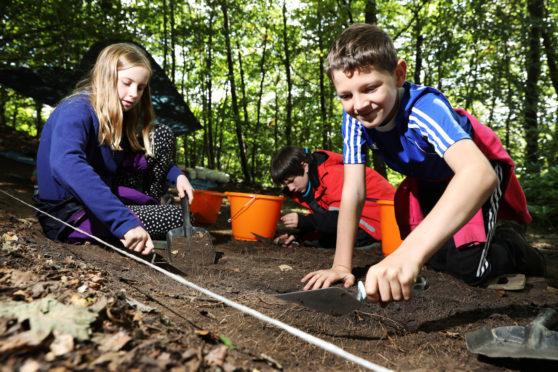 Perthshire children have discovered pieces of Celtic history during a community dig.
In the first few days of a fortnight-long excavation at the King's Seat in Dunkeld, youngsters have already found fragments of crucibles, iron, a working mould, used to create precious metals, and half of a glass bead.
Pupils of the Royal School of Dunkeld have been helping Perth and Kinross Heritage Trust, Dunkeld and Birnam Historical Society and AOC Archaeology dig at the hillfort, thought to be a centre of metalwork production during the Pictish period of 600-900 AD.
The finds come on top of other discoveries from a dig held last year.
Gavin Lindsay, research and engagement officer at Perth and Kinross Heritage Trust, said: "We have found more crucible fragments, another metal working mould, likely for precious metals, half a green glass bead, a stunning trapezoidal spindle whorl and today, a lump of rusty iron which might be a heavily corroded iron knife.
"Investigations will focus on the uppermost enclosed area of the hillfort, the ramparts and hopefully the inside of some of the lower terraces in order to find more dating evidence and clues to how different parts of the site were being used.
"Last year's dig unearthed an amazing selection of early historic metalworking artefacts and possible slingshot ammunition. Crucible fragments and stone moulds for metal working were identified in every trench, suggesting that the site was hugely important in the production of prestige metalwork and may even have been a centre of production in the early Pictish period."
All ages are welcome to visit the excavations between 10am and 3pm today or at the same time between September 11 and 15.
Older pupils from Breadalbane Academy who are interested in a career in archaeology will also take part in week-long placements on the site.
The dig is the headline for this year's Perth and Kinross Archaeology Month.
Now in its 12th year, the festival includes tours, hands-on activities and talks, as well as living history fair Picts in the Park, to be held in Stanley Park on Sunday.
Attendees can imagine Pictish craftsmen come to life, working hard on metal while warriors train for combat.
Dunkeld Community Archives will also host a place name expert, who will be on hand to explain the stories and meanings behind the names of local areas.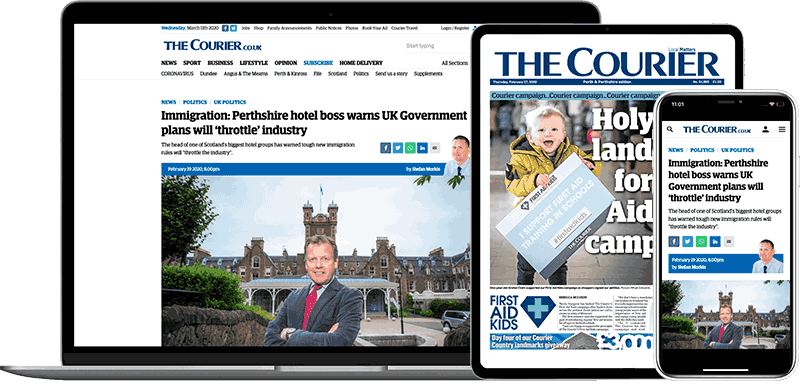 Help support quality local journalism … become a digital subscriber to The Courier
For as little as £5.99 a month you can access all of our content, including Premium articles.
Subscribe