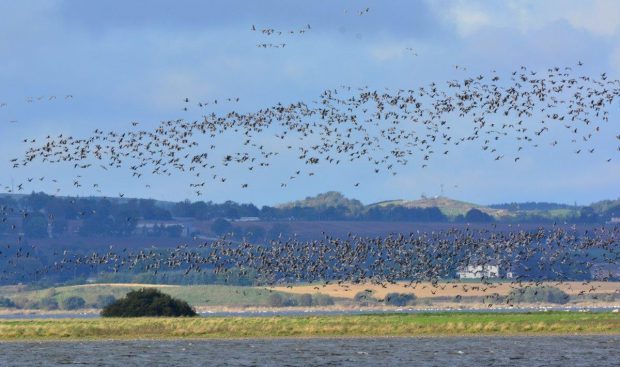 The house sparrow was the most commonly spotted bird in Perth and Kinross and Fife during last year's RSPB Big Garden Birdwatch.
The charity has released the figures to mark the 40th anniversary of the event, which is being celebrated this year on January 26, 27 and 28 with events at Loch Leven and Perth's Quarrymill Woodland Park.
In Perth and Kinross the most commonly recorded bird last year was the house sparrow, followed by the chaffinch, blue tit, blackbird, starling and wood pigeon, according to the survey.
Twitchers in Fife agreed on the house sparrow, but the starling, blackbird, wood pigeon, blue tit and goldfinch were the next most common spots in the Kingdom.
During the Big Garden Birdwatch the public is asked to spend an hour watching and recording the birds in their garden or local green space then send their results to the RSPB.
To mark the survey's big birthday, the team at RSPB Loch Leven is running a free bird ringing demonstration on Saturday, 26 January between 10 and 12pm.
In Perth, the charity's Miranda Shepherd is running birdwatching activities at Quarrymill Woodland Park between 11am and 2pm on Saturday, 26 January.
This event is also free and people can drop in to learn more about bird identification, help count the birds at the feeding station and learn how to make a DIY bird feeder.
Mike Clarke, RSPB chief executive, said 130 million birds have been counted over the last 40 years giving the RSPB an astonishing amount of insight into how wildlife is faring.
"Reaching 40 years is a huge achievement and shows just how passionate people across the UK are about their wildlife," he said.
He said those who want to take part in the Big Garden Birdwatch 2019 should watch the birds in their garden or local park for one hour at some point over the three days.
"Only count the birds that land, not those flying over, and tell the RSPB the highest number of each bird species you see at any one time – not the total you see in the hour," he added.
"The survey started as a winter activity for our youth members. It's now the largest garden wildlife survey in the world and appeals to both children and adults because it's an enjoyable, easy, inclusive activity that anyone can do and a great opportunity to connect with nature."
For more information visit  www.rspb.org.uk/birdwatch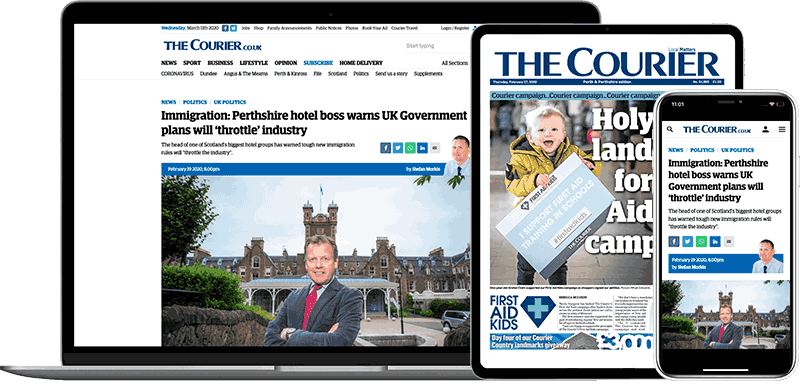 Help support quality local journalism … become a digital subscriber to The Courier
For as little as £5.99 a month you can access all of our content, including Premium articles.
Subscribe