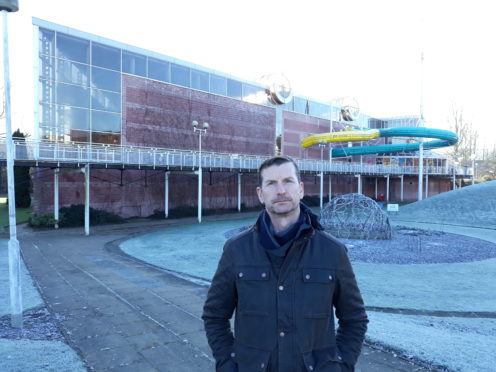 Perth and Kinross councillors have been told to wait until this month's budget before hearing the local authority's plans for the refurbishment of Perth Leisure Pool.
SNP group leader Dave Doogan previously expressed disappointment that the plans outlined for the leisure centre's £25 million revamp, branded PH2O, had been withdrawn from the upcoming budget.
Blueprints had promised residents a swimming pool with enhanced family waters and improved dedicated training lanes, more ice skating throughout the year, Olympic standard curling facilities, a state of the art gym, climbing wall, large spacious classes and personal training programmes, among other amenities.
It is understood that the administration was considering using the savings made from axing the project towards the redevelopment of Perth High School.
Leader of the opposition Councillor Doogan asked Peter Barrett, stand-in convener of the strategic policy and resource committee, why he did not see any reference to PH2O funding in the composite capital budget for 2018 to 2028 or the HRA capital investment programme for 2018 to 2023 at the meeting held on Wednesday, February 6.
Councillor Barrett confirmed the plans did not feature in the capital budget at this moment in time.
The Liberal Democrat added: "I think our ambitions on that will become clear on the budget setting day of this council."
This answer satisfied Mr Doogan, who believes his opposition has twisted the administration's arm to keep the revamp on the table.
He said: "Mr Barrett indicated that we would have to wait until the council's budget meeting on February 20.
"I am very encouraged by this and hope that the Tories have finally seen sense and will invest in prioritising a much needed new Leisure centre for Perth and district."
A council spokesperson confirmed that budget  for proposals such as PH2O are the responsibility of elected members.