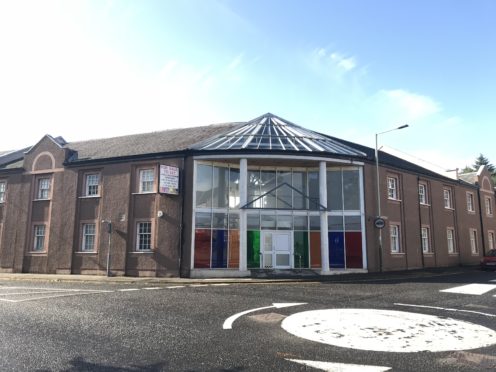 Plans for an 80-bed residential care home at a former office block in Perth have been unveiled.
Simply UK is seeking permission to transform the former Atrium building on Glover Street, which has lain empty for more than two years.
It was previously occupied by Living Wage Scotland and Perth and Kinross Council.
In its planning application to the council, the developer says the care home is needed to cater for a projected rise in the number of older people requiring care in the Perth area.
Simply UK is also highlighting a current shortage of available beds in the city.
The firm says it carried out a survey last year, which found that of the 381 existing beds  across five care homes in Perth, only five were available.
Linda Meston, director of care at Simply UK, said: "Simply Group recognise the need for a new care home in Perth and seek to provide a luxury facility that will provide a high standard of care and support for the people of Perth.
"We have had discussions with the Care Inspectorate who are very supportive.
"We held an exceedingly well attended public meeting on February 14 at the Dewar Centre where the community were very positive and supportive of this development and the service that it will provide."
Simply UK predicts the home will create 20 new jobs in its first year of operation.
The application covers a site along Glover Street and Graybank Road and is for the care home, private gardens and car parking facilities.
There would be a total of 34 parking spaces with 20 for staff, 12 for visitors and two for disabled parking.
In 2014 Perth and Kinross Council approved an application for a residential development at the site. The plan then was to convert the Atrium building into flats and build new flats at the rear of the property.
The bid attracted a number of objections from nearby residents citing fears about traffic congestion and a lack of parking in the area.
Glover Street Medical Centre also objected to the 2014 scheme.
Consent for the previous application expired in November 2017.