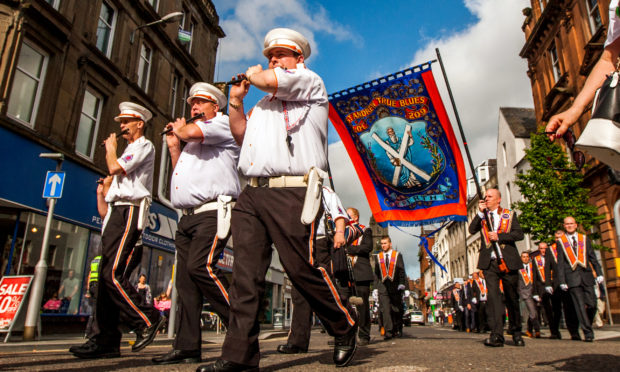 Licensing chiefs are under pressure to reject plans for a procession to commemorate a 17th century Jacobite battle, amid claims the event has been "hijacked" by the Orange Order.
A proposal to stage a parade through the Highland Perthshire town of Dunkeld has been submitted to Perth and Kinross Council.
The bid, from the "Colonel Cleland Memorial District Number 65", is earmarked for Sunday, August 18, and would see about 70 people marching through the streets to mark the 330th anniversary of the Battle of Dunkeld.
Organisers say the procession – which has grown over the last eight years – is well support by spectators and tourists.
However, the plan has come up against opposition from locals who believe it will involve dozens of members of various Orange Orders, bussed in from across Scotland.
One objector said: "Dunkeld enjoys very good interfaith relations and a march like the proposed walk in August should not be allowed to sully this."
The 1689 conflict saw Jacobite clans clash with a government regiment of Covenanters – led by Col Cleland – supporting William of Orange. It took place around Dunkeld Cathedral, where a low-key commemoration has been held for a number of years.
But some locals say the annual event has now been taken over by the Loyal Orange Institution, with large numbers of men dressed in traditional sashes seen at last year's march.
Later this week, the council's licencing committee will be asked to weigh up objections and approve or reject the event.
Local historian John Gilruth is among those who have objected. He said a regular service at Dunkeld Cathedral to mark the battle had "enjoyed the support of the whole community".
He wrote: "By contrast, the march now convened under the auspices of the Orange Order presents as a conspicuous celebration of Orangeism, with Orange regalia on display.
"The right to march should be balanced against the right of the community not to have regalia associated with such extreme views paraded through their town."
Another opponent said: "Originally this low-key remembrance act was undertaken by old members of the Cameronian Regiment and as such caused little or no offence.
"However, it appears to have been hijacked primarily by outsiders, who are bussed in and is growing in numbers."
Organiser David Walters said: "We have been part of the commemorations for about 30 years and we've held a procession for the last eight years, but this is the first time we have received any objections.
"Everyone has the right to submit an objection and we have noted what they say, but I don't think there has been anything to persuade the licensing committee not to let it go ahead."
He said: "It's not a big event and it has been very well supported by spectators and tourists. I'm a bit surprised to see these objections to be honest."
Members of the licensing committee will consider Mr Walter's notification at their meeting on Thursday.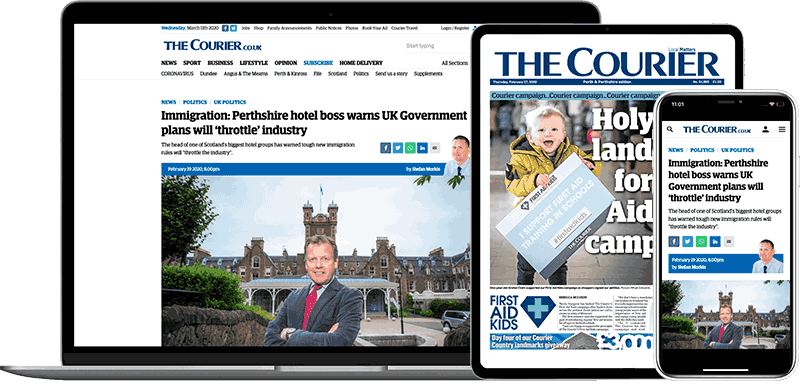 Help support quality local journalism … become a digital subscriber to The Courier
For as little as £5.99 a month you can access all of our content, including Premium articles.
Subscribe