IN PICTURES: Princess Anne joins Perth UHI graduates on 'town and gown' walk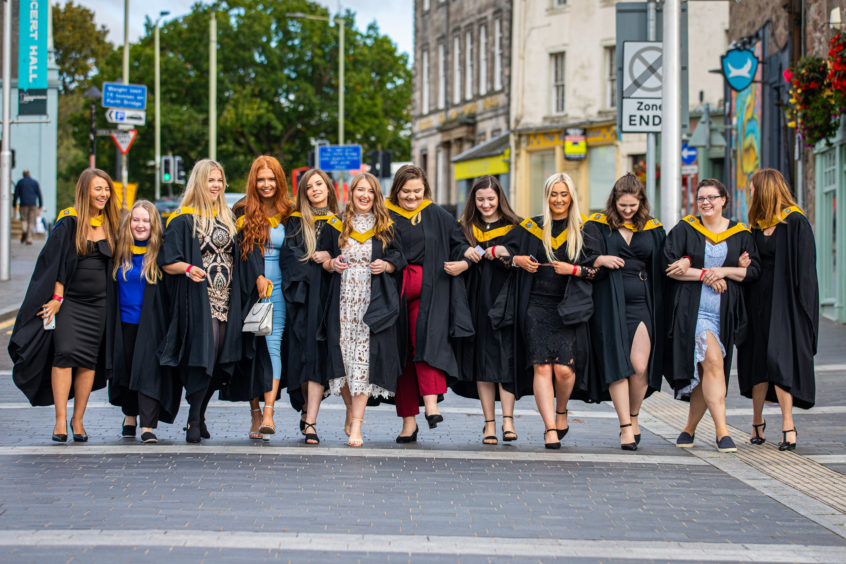 An award-winning crime writer and a renowned historian received honorary doctorates at a bustling graduation ceremony in Perth.
Peter May, best known for his best-selling Lewis Trilogy, and documentary-maker John Keay received their honours from the Princess Royal, in front of more than 320 Perth College UHI students.
Princess Anne, who is chancellor of the University of the Highlands and Islands, oversaw Thursday afternoon's event in Perth Concert Hall before taking part in the traditional "town and gown" procession through the city centre.
Writer May, 67, said receiving the award was an "absolute privilege and an honour, particularly from a university which has done so much to revolutionise tertiary education in the Highlands and Islands – a part of Scotland in which my heart has resided now for many years."
Keay, who specialises in India, Asia and China and has written some 25 books, added: "Something as unexpected as an honorary doctorate is in a class of its own. I am so proud to receive it and am immensely grateful."
Gleneagles master chef Andrew Fairlie, who died after a long illness in January, was honoured with a posthumous award. His widow Kate accepted the prestigious Alumnus of the Year award on his behalf.
Keynote speaker Cameron McNeish, an award-winning writer and TV presenter, told students: "Aim beyond what you think you are capable of.
"Without question, you must believe what you're doing is possible. Whatever the mind can conceive and believe, it can achieve."
Lewis Melloy was awarded UHI Undergraduate Student of the Year. The BSc (Hons) Sport and Fitness student was nominated for his positive contribution to the college, the department, his course development and the support he gave to his peers along the way.
Lewis said in his student Vote of Thanks: "A special thank you goes out to our lecturers who have done a tremendous job of teaching and working with us, with such enthusiasm and passion.
"They have certainly been an inspiration to us all and without them; we would not have the opportunity to stand before you and graduate today. I hope that all lecturers take immense pride in the part they have played in our success and continued growth."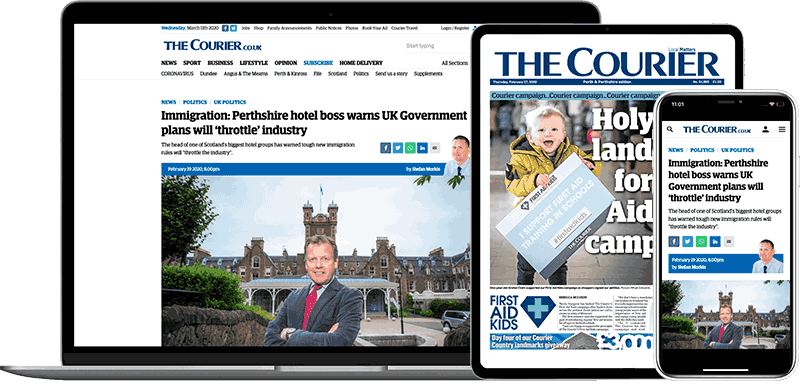 Help support quality local journalism … become a digital subscriber to The Courier
For as little as £5.99 a month you can access all of our content, including Premium articles.
Subscribe