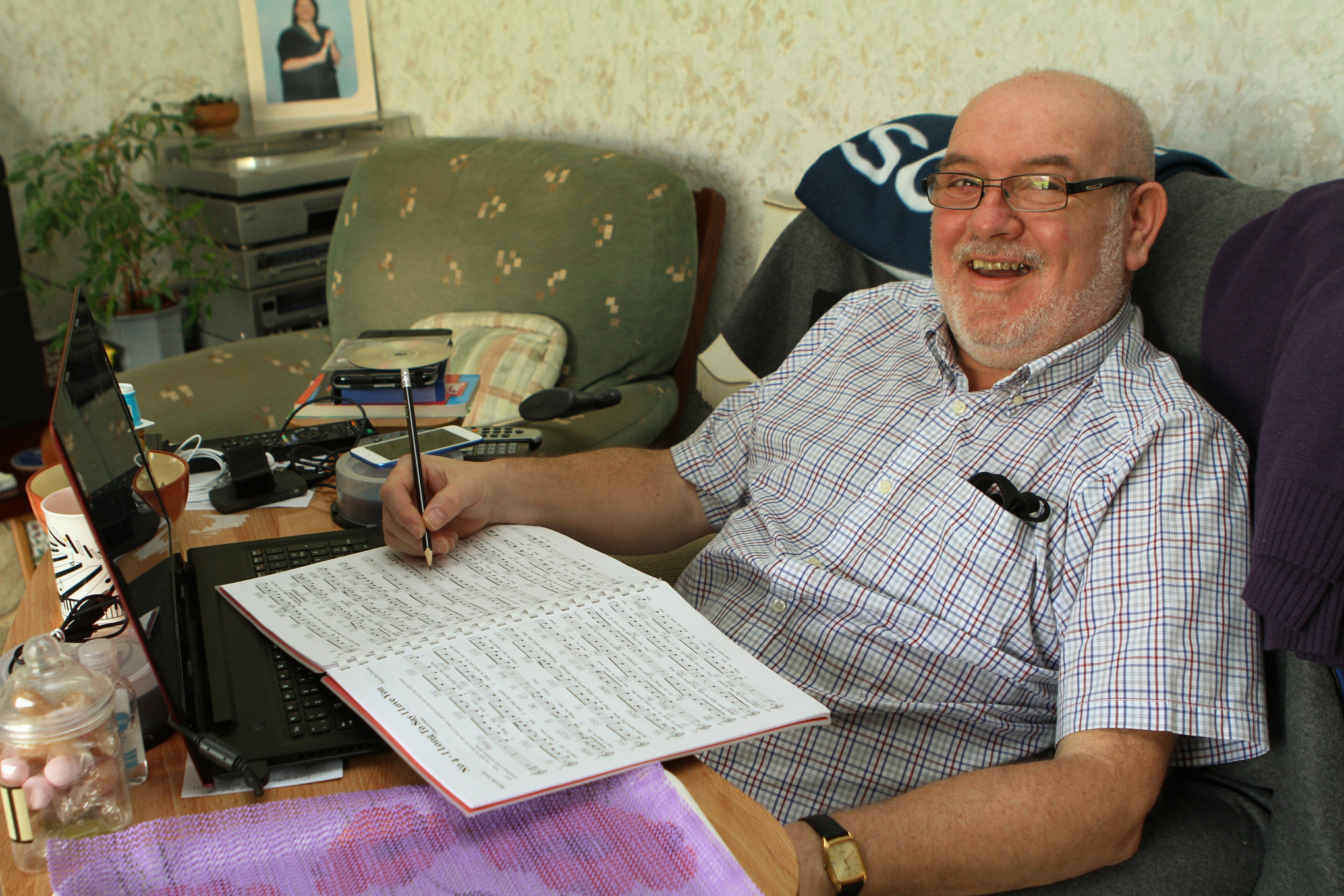 A former Forfar Academy teacher who taught three generations of pupils has died following a battle with motor neurone disease (MND).
Malcolm Dowie from Monifieth was described as an "institution" by head teacher Melvyn Lynch following his death at the age of 53.
Mr Dowie was diagnosed with MND in 2013, a condition which had claimed the lives of his father, the Rev Malcolm Dowie, and his grandfather, Sam.
His retirement came after a 29-year career, first at Harris Academy and Craigie High School in Dundee, then 23 years in Forfar.
He gave up work and was no longer able to perform on stage, having been involved in musical theatre from a young age, but remained active in that genre via pen and paper.
Mr Dowie conceived, cast and directed his first play as a primary two pupil, and directed or performed in many local productions over the years.
As principal teacher of expressive arts at Forfar Academy, he also directed many theatre performances involving his pupils across Scotland and Europe.
Crimson Ribbon was Mr Dowie's first venture into script and lyric writing, as well as composing music.
Based on the true story of a soldier from Dundee, who served with the 4th Battalion Black Watch in the First World War, the play ran for three nights in the Gardyne Theatre, raising thousands of pounds for research into MND.
He was a member of Dundee Operatic for more than 20 years and played double bass in a number of bands and orchestras, in addition to singing in several choirs.
Mr Lynch said: "The school community was deeply saddened on hearing that Mr Dowie had passed away, following a complication related to his Motor Neurone Disease.
"As recently as last Wednesday evening, he had enjoyed attending the 24th Festival of Lessons and Carols at Forfar St Margaret's Church — one of the many traditions he introduced to the school during his long service as teacher of music and principal teacher of expressive arts.
"Forfar Academy was also the school Malcolm attended as a pupil and where his love of music was nurtured and encouraged, just as he, in turn, has nurtured and encouraged five generations of pupils over the past three decades.
"Malcolm Dowie was a big man in every respect, with an extraordinary capacity for relishing the work he so greatly enjoyed.
"Who will ever forget that booming voice and thunderous laughter that could shake the tiles off any roof.
"Malcolm always referred to his pupils as 'the bairns'.
"They all mattered to him and no one enjoyed seeing them develop their musical talent more than Malcolm.
"Although Malcolm's health had been deteriorating, over the past wee while in particular, his passing took us by surprise and came as a great shock to us all."
Mr Dowie was a longstanding member of several groups including the Angus Gilbert & Sullivan Society, Arbroath Musical Society, LimeLight, Tayside Symphony Orchestra, and the Men's Chorus.
Mr Dowie is survived by his wife Kirsty, and children Scott and Laura.