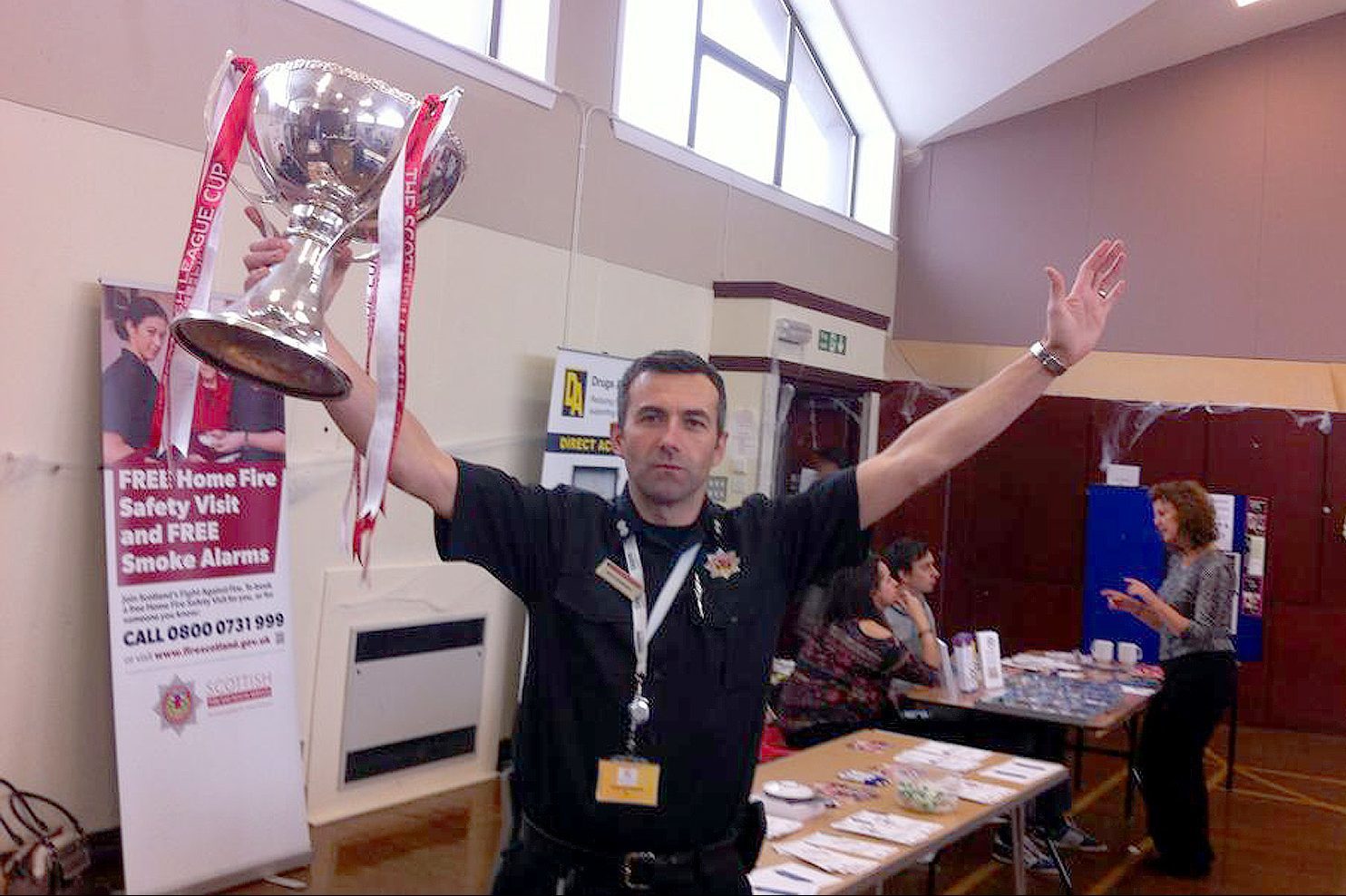 Former Arbroath footballer and firefighter Paul Morrison has died from a terminal illness. He was 42.
The Highland League and Junior stalwart, from Aberdeen, was diagnosed with cancer earlier this year.
Scottish football heroes showed their support for Mr Morrison by turning out for a charity match at Spain Park in Aberdeen on February 12.
The Aberdeen and Scotland Legends XI took on a select team made up of Morrison's team-mates from his career.
Mr Morrison, 42, also played for Stonehaven, Banchory, Cove Rangers, Lewis United, and Culter.
The Legends XI included Dons hero Russell Anderson, former Scotland captain Colin Hendry, and Eugene Dadi.
Mr Morrison's friend and one of the organisers, Paul D'Arcy, said: "It speaks volumes for the respect Paul earned from his career from guys he has played with and teams he's been at."
Funds raised from the match and a sold-out sportsman's dinner went to cancer charities.
Mr Morrison is survived by his wife and two teenage daughters.