VIDEO: Giant portrait of Blairgowrie poet takes shape on Perthshire hillside
By
Sean O'Neil
October 25 2019, 8.20am
Updated: November 12 2019, 8.20am
A 175-metre portrait of Tayside poet Hamish Henderson is taking shape on a hillside in Highland Perthshire.
The artwork is being created over a hectre of land on Bad an Loin at the Spittal of Glenshee, using the natural fabric of jute to celebrate the 100th anniversary of the folk legend's birth.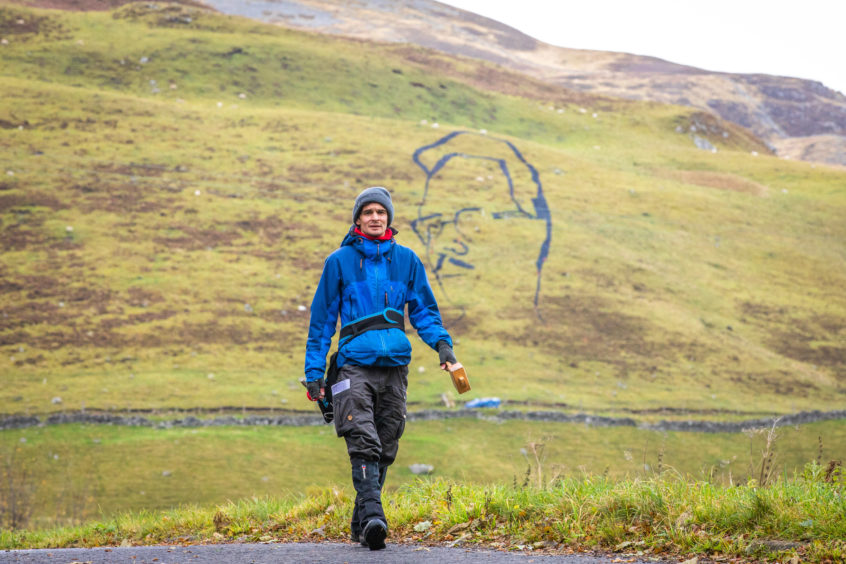 The temporary instillation was designed by the Perthshire based artist Martin McGuinness and has been inspired by portraits of Hamish as a young man, by the Scottish realist painter Alexander (Sandy) Moffat.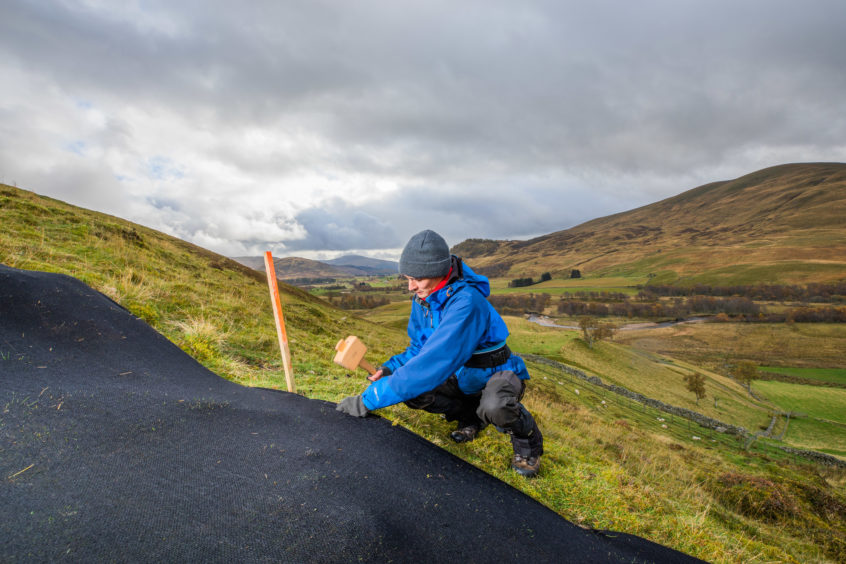 The mammoth portrait is part of the Cateran Ecomuseum's launch programme and also coincides with the Hamish Matters festival being held in east Perthshire at the beginning of next month.
Artist Martin McGuinness is creating the portrait, called "come aa ye at hame wi freedom" to face Ben Gulabin where Henderon's ashes as scattered.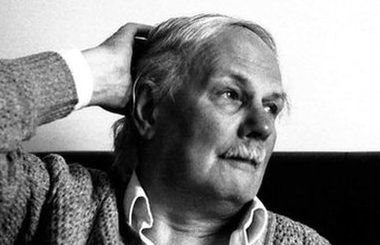 He said: "This is the most ambitious artwork I have created so far and I have had to learn a lot of new disciplines to make the design fit comfortably in its environment.
"Using digital software to aid the dimensional layout of the jute, to map the design out on the hillside, then using the human eye adjustments from the perspective point over 1km away as been challenging in a mountainous landscape.
"And then of course there is the weather. So far the strong winds and frost have been manageable, but there are still two weeks to go.
"The portrait is facing Ben Gulabin where Hamish's ashes are scattered. I hope he would approve – he has certainly been an inspiration for me and I am proud to be able to make my contribution to the 100th anniversary celebrations of such a legend of Scottish culture."
Clare Cooper, co-founder of the Cateran Ecomuseum said they had received great support from the local community in constructing the image.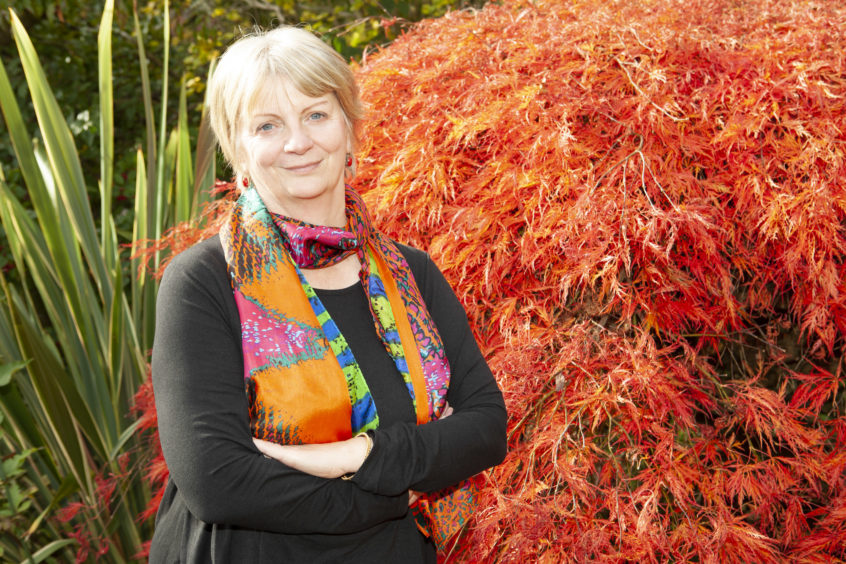 Clare said: "Martin and the installation team are working from dawn to dusk through all weathers to lay down 4,000 metres of Jute in three different shades.
"It is a gruelling task as the hillside is very steep and all materials are being taken up by hand, and the Jute itself is being pinned down by hand.
"We're very grateful to everyone involved and can't wait to see what will be an extraordinary and very powerful image."
The final portrait of the Blairgowrie poet will be unveiled on November 11.