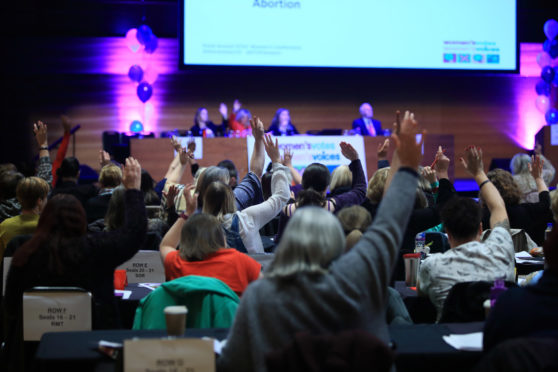 More than 120 female trade unionists from workplaces across Scotland addressed child poverty issues at a two-day conference in Perth .
The 92nd Scottish Trade Union Congress (STUC) Women's Conference was held at the Fair City's Concert Hall.
The theme of this year's conference was "Fighting to Eradicate Child Poverty" in response to the rising levels of poverty in Scotland, especially for families.
This year's conference chair, Joyce Stevenson of the Communication Workers Union, spoke of what needs to be done to eradicate child poverty.
She said: "As a movement, we've recognised that child poverty is on the increase. The existence of child poverty is unacceptable.
"We know that women's poverty greatly impacts on child poverty, and until we lift women out of poverty we will never lift children out of poverty.
"We're hopeful that the motions passed over the last two days will be a start to working to eradicate child poverty for good."
She added: "This Women's Conference [had] child poverty at its heart.
"In a society where the Scottish Government's own figures show child poverty is on the increase, the STUC Women's Committee through the motions carried at this conference will continue to work to eradicate child poverty.
"Only when we lift women out of poverty will be begin to see an improvement in the fight to end child poverty."
The Education Institute of Scotland (EIS) moved a motion to highlight the impact of poverty in children's education.
It called for continued lobbying and campaigning for universal free school and nursery meal provision.
GMB Scotland also moved a motion calling for more action to be taken on school holiday hunger. The organisation stressed that funding for universal holiday meal schemes should come from central government to alleviate this issue.
The two motions passed unanimously.
---

---