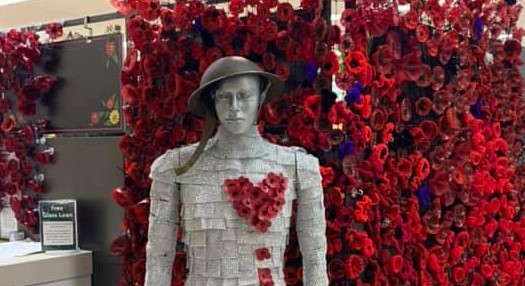 Shoppers in Arbroath are delighted by the reappearance of a mysterious statue that enthralled onlookers this summer.
Keptie Kev — or Mirror Man — has donned a soldier's helmet and stands pride of place in the centre of an Armistice Day display in Morrisons supermarket on Hume Street.
The silver statue previously appeared overnight in the town's Keptie Pond in August, drawing hundreds of people from Angus and beyond to catch a look the enigmatic figure.
Now decked in red flowers and renamed Poppy Pete for his November 11 fundraising duties, Arbroath residents are delighted to discover the much-loved statue is back on manoeuvres.
Morrisons worker Claire Agnew said: "What a surprise to come into work to see Keptie Kev, now known as Poppy Pete, has made a mysterious appearance."
Liz Mudie added: "This just gets better. Fabulous."
Roberta White said: "It's great to see him back whatever his name is. He is a crowd puller."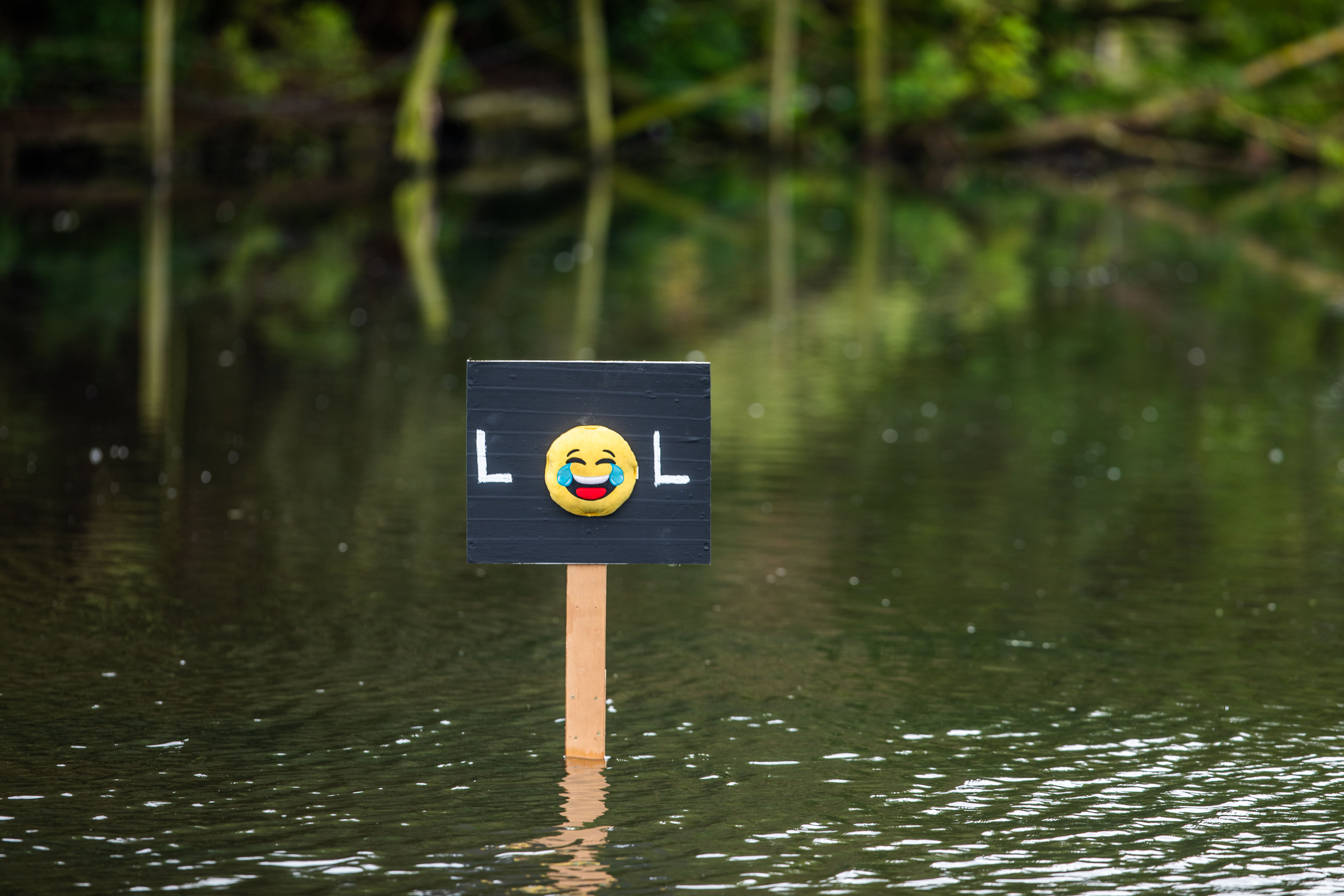 An internet hoaxer also made waves in September by falsely claiming the statue's hand was re-surfacing regularly from the water at the Arbroath beauty spot.
The artists behind the stunts remain anonymous.
A spokesman for the group confirmed the sculpture will be at Morrisons on Hume Street as part of a Poppy Scotland appeal.
He said: "The Mirror Man will be displayed at the customer information desk alongside the kids' poppies that were made from bottle tops.
"We think he will be on display until November 11. Everyone was amazed by how big an attraction he ended up becoming.
"There were a few issues with vandalism so that was one reason he was removed from the pond. Hopefully he can help to raise a few extra pounds."
A Poppyscotland spokeswoman said: "It's fair to say that Morrisons in Arbroath have outdone themselves this year."
A Morrisons' spokeswoman said they were "honoured" to have Keptie Kev in their store.
"We hope that customers enjoy visiting him and that we can help to raise some money for Poppyscotland in the process," she added.
---

---