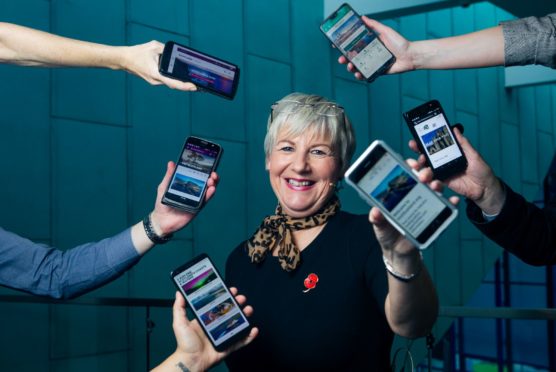 All roads led to Perth for Scottish tourism businesses this week as the city hosted a major event aimed at polishing up their digital skills.
Around 180 delegates attended the sold-out Ctrl+Alt+Succeed Scotland gathering, organised by VisitScotland at the Concert Hall.
They heard advice on how to broaden their appeal to a global audience from exhibitors with bases as far away as the USA, Italy, Iceland the the Netherlands.
Chief executive at Perth's Black Watch Museum Anne Kinnes introduced the event, alongside VisitScotland's chief executive Malcolm Roughead.
She said: "I was delighted and thrilled to be part of the VisitScotland's first ever national digital conference aimed at the experience sector.
"It was fantastic to see people take time out of their busy schedules to come to Perth.
"The day was packed with information and tips on how we can improve our digital presence and offer simple digital solutions.
"These will not only help the businesses but also improve the visitor experience to Scotland."
Speakers at Wednesday's event included the Scottish Government's deputy director for digital transformation Alison McLaughlin and VisitScotland's director of marketing and digital Vicki Miller.
Delegates were told surveys suggest 90% of travellers now research their holidays online, meaning a strong internet presence is vital.
Mr Roughead said: "The only certainty about the future is that the digital landscape will move faster than ever before.
"Through events like Ctrl+Alt+Succeed Scotland and our work with businesses across the country, we want to create a road map through an ever-changing digital landscape and provide access to channels, insights and expertise.
"Digital channels play a huge role in the visitor experience."