'Overwhelming' response to festival celebrating legacy of Blairgowrie poet Hamish Henderson
By
Sean O'Neil
November 11 2019, 7.24am
Updated: November 11 2019, 10.39am
A festival celebrating the life and work of Blairgowrie poet Hamish Henderson will draw to a close on Monday on the 1ooth anniversary of his birth.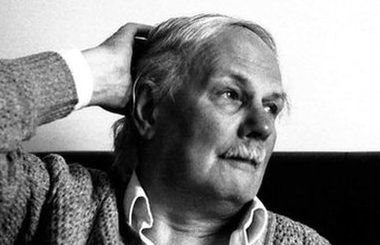 The Hamish Matters festival ran for 11 days in east Perthshire, celebrating the legacy of the folk legend and attracting more than 500 visitors to his hometown.
Aileen Ogilvie, committee member and performer at the festival, said the support for the event had been "overwhelming".
Aileen said: "It's been really great. There's been an overwhelming response to the festival.
"It's brought people from as far away as America and we've had people from all over Scotland."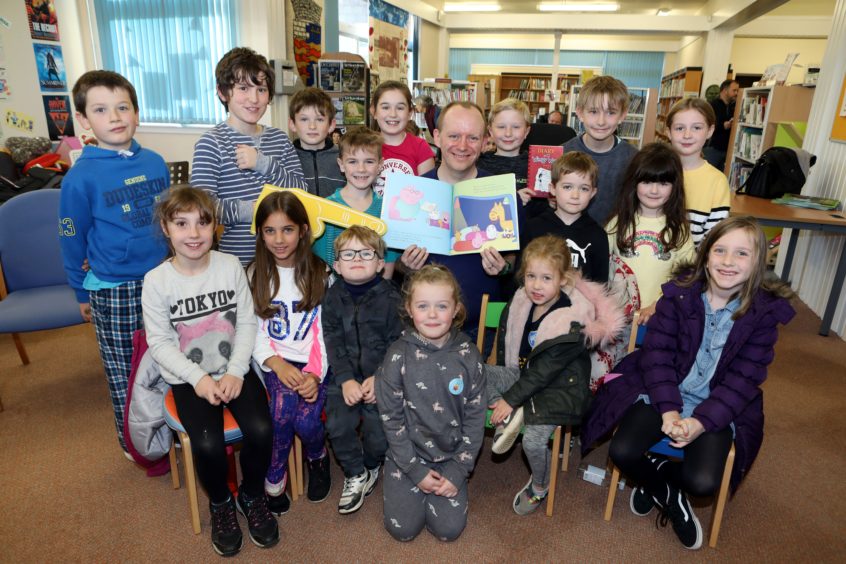 The celebrations began last Friday, November 1, and will culminate on Monday with the unveiling of a giant portrait of Hamish on the side of Bad an Loin at the Spittal of Glenshee.
On Saturday night a sold out People's Ceilidh saw 180 people descend on Blairgowrie Town Hall for an evening of songs, poems and stories written and inspired by Hamish.
Aileen said: "Our youngest performer at it was five-years-old. Hamish's family came along as well.
"So many people at the end of the night said it had been one of the best nights they'd ever had.
"A lot of people didn't know how many things Hamish had done and what he had inspired."
The Courier reported that a local artist was created a 175-metre portrait of the poet on a hillside in Highland Perthshire.
The artwork is being created over a hectre of land on Bad an Loin at the Spittal of Glenshee, using the natural fabric of jute to celebrate the 100th anniversary of the folk legend's birth.
A video of Martin talking about the artwork is above this article.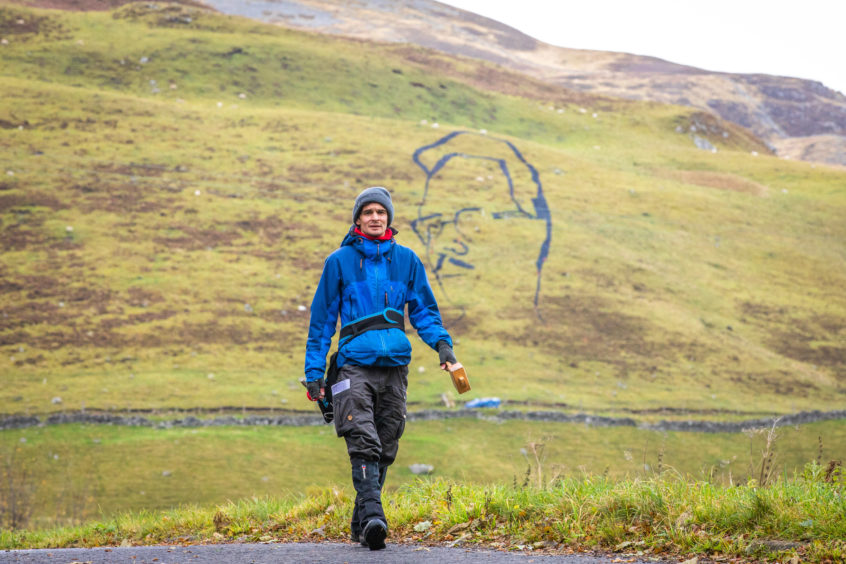 One of the aspects Aileen enjoyed most about the festival was the amount of people it brought to the town in which the Scottish folk legend was born.
She said: "The highlight for me is the people that have come and spent the weekend in Blairgowrie and went to all the events.
"It's brought people into the area so hopefully it's had an economic impact as well.
"Another highlight has been having Hamish's friends and family involved and them coming and celebrating him in the place where he was born."
The festival is now in its third year and was set up with an aim of celebrating 100 years sice the poet's birth.
With that milestone now reached Aileen and other members of the committee are looking for ways to grow the festival and Hamish's legacy.
Aileen said: "We want it to get bigger. It's kicked off a conversation about what can we do now to remember Hamish.
"It has sparked a lot of interesting conversations about Hamish.
"It's quite clear that we need to keep it going because we have got a lot of people interested."