'The world will miss him': Hundreds gather to say goodbye to Hercules the bear's owner Andy Robin
By
Jamie Buchan
December 16 2019, 6.58pm
Updated: December 18 2019, 8.08am
Hundreds gathered to say goodbye to Scottish wrestling sensation Andy Robin, best known as the owner of world famous grizzly bear Hercules.
Friends and family packed out Auchterarder Parish Church for the funeral of the "larger than life" 84-year-old, who died earlier this month.
The service began with the reading of an e-mail sent to Andy's wife Maggie from a friend in America. It read: "What a guy. The world will miss him."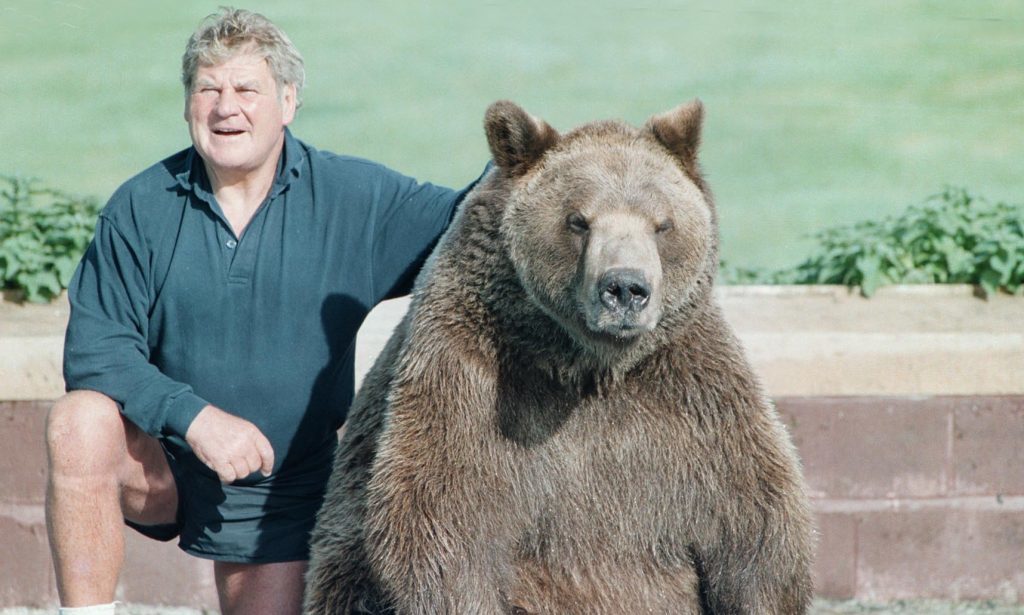 Commonwealth wrestling champ Andy will be buried alongside his beloved bear in the Western Isles.
Reverend Iain Paton, who led the service on Monday, paid tribute to Andy's life and career, and spoke of his adventures with Hercules during throughout the 1970s and '80s.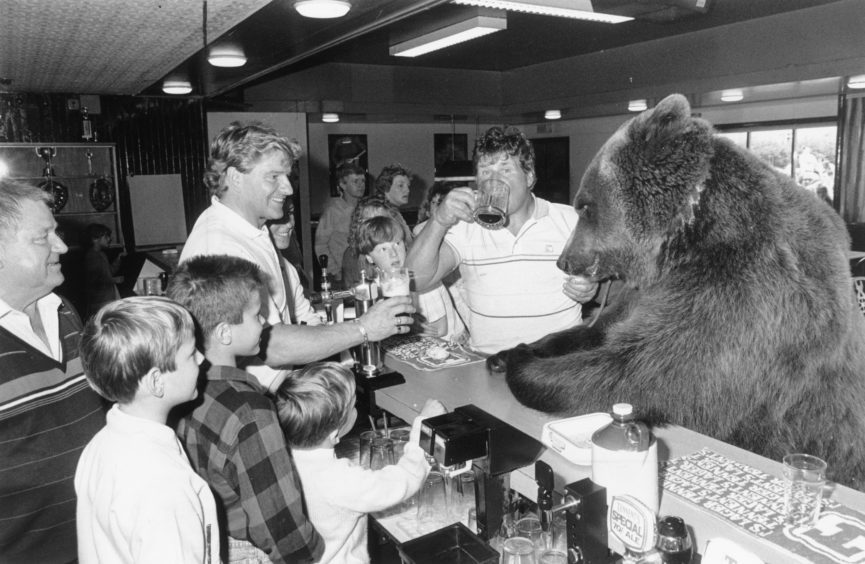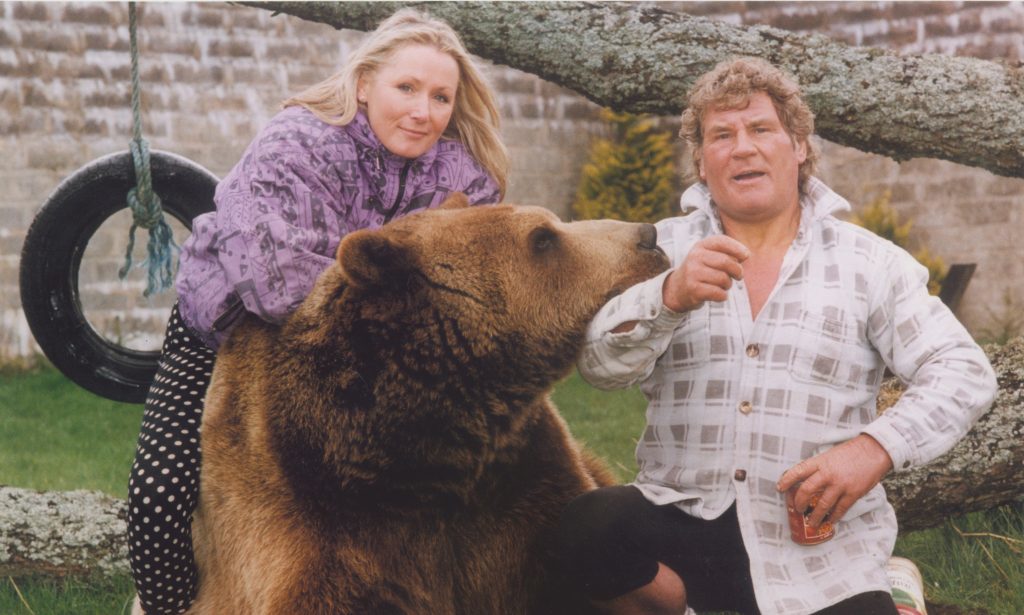 "I visited him in hospital just a few days before he died and he was polite, charming and he was smiling throughout the visit," he said.
Heartbreak at death of Perthshire's Andy Robin, adopted father of Hercules the Bear
"And I think that has always been the way. He was a big man, not just physically, but in every sense of the world."
Mourners heard Andy grew up in Stirling and moved to America to become a wrestler. At Madison Square Gardens "he brought the house down with his antics, which easily complemented his skill".
He moved back in Scotland, where he met Maggie.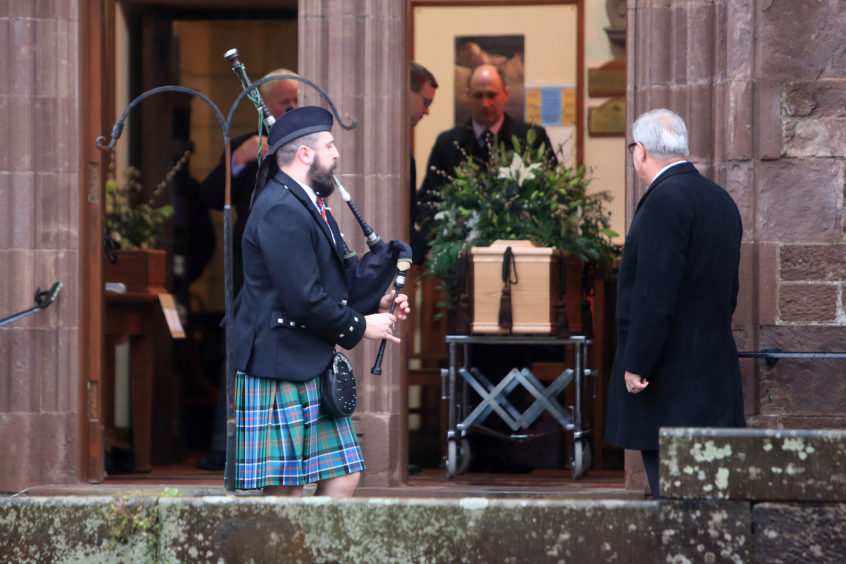 "It was 1974 when he popped the question to Maggie," said Rev Paton.
"And that question was: What would you say if I wanted a bear cub?"
He said Andy had been inspired after wrestling another bear, Terrible Ted, in Australia.
Nine-month-old Hercules was bought for £50 and picked up from the Highland Wildlife Park.
The day a grizzly bear stopped by for a pub lunch and a pint in a Dundee housing estate
Andy, Maggie and Hercules became a family unit, Rev Paton said. "Maggie told me that if there was ever a human like a bear it was Andy, and if there was ever a bear like a human it was Hercules."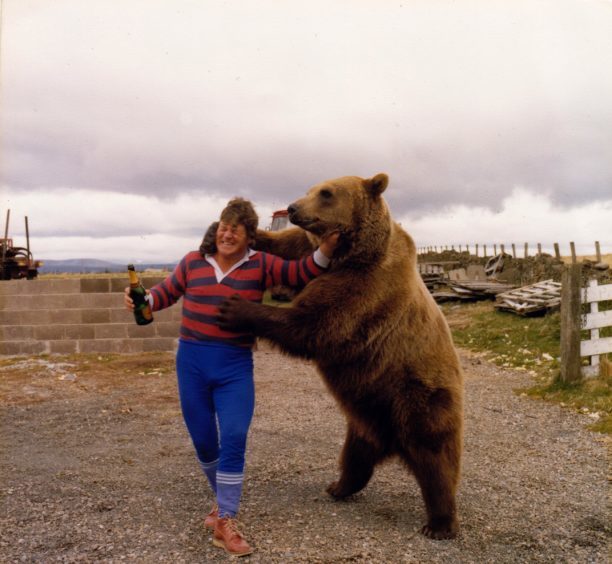 The service was reminded how Hercules had vanished in the Hebrides, while filming an advert for Kleenex.
"As everywhere here will know, the bear got lost and was at large for three weeks," said Rev Paton. "And in many ways, that secured his place in the public eye.
"They went on to meet the great and the good: Bob Hope, Sean Connery, Sean Collins. They got a letter from the Queen and another from President Ronald Reagan."
Rev Paton described Andy as a "tender hearted man, especially with children". He said: "As we take leave of him now, we give God thanks for the fun, the entertainment and the love."
The family invited the 350 mourners to make a donation to St Margaret's Community Hospital, Auchterarder.