VIDEO: Anger as US dog trainer who 'hit' dog on camera announces Perthshire seminar
By
Kirsty McIntosh
January 14 2020, 8.05am
Updated: January 15 2020, 9.52am
The head of Scotland's animal welfare charity has urged dog owners to boycott a Perthshire seminar by a controversial American dog trainer.
Jeff Gellman, who promotes the use of prong and shock collars, is set to host a two-day event in Braco in August.
Mr Gellman, who owns Solid K-9 Training, based in Rhode Island, was recently forced to defend his methods after a video of him throwing a rolled up towel with force at the head of an unsuspecting Pyrenean Mountain Dog during a seminar in Las Vegas went viral.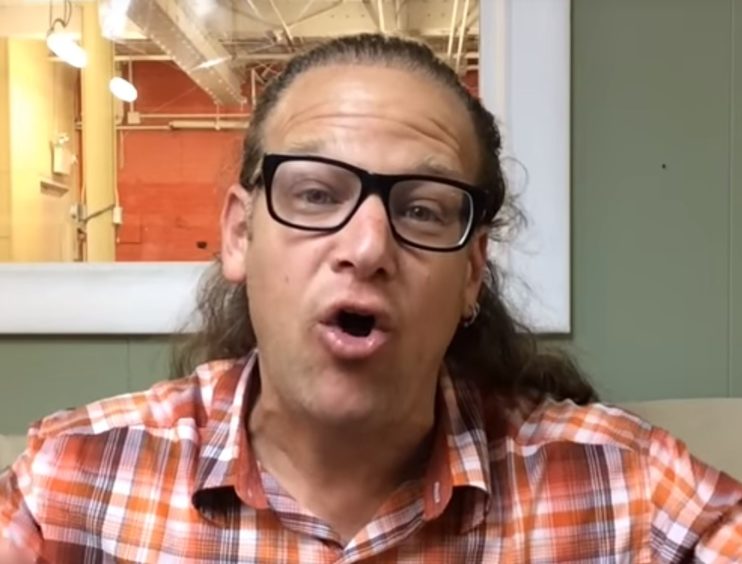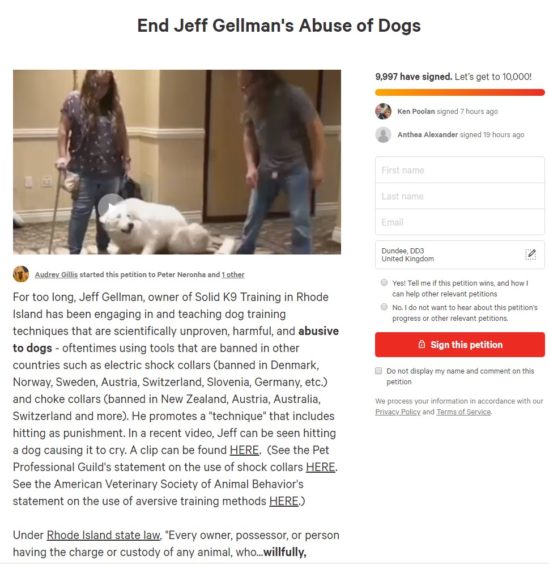 A change.org petition calling for an end to Mr Gellman's methods has amassed almost 10,000 signatures.
The trainer – who calls the device his "bonker" – said the video was taken out of context and the dog had been pulling its owner from its wheelchair.
However Mike Flynn, chief superintendent of the Scottish SPCA, said the dog was not displaying such behaviour at the time it was hit, making any correction useless.
He said he would discourage people from attending the seminar.
He said: "E-collars are something we do not agree with. Scottish Government guidelines are that they should not be used but they are not illegal.
"I find it a very lazy method of trying to train a dog – there are many good trainers that use force-free methods.
"The Scottish SPCA, Dogs Trust and the likes of the Edinburgh Cat and Dog Home rehome more dogs than would ever be owned by members of the public but none of us would ever use these collars – and I've never heard of a vet recommending one.
"There's nothing to stop him coming to Scotland but I wouldn't encourage people to go to him.
"I wouldn't waste £600 to go and learn to be cruel to my dog thinking I was helping it.
"If he did do anything that was proven to do harm to a dog while he was here that would constitute an offence and just because he's a professional trainer doesn't make him exempt from the law."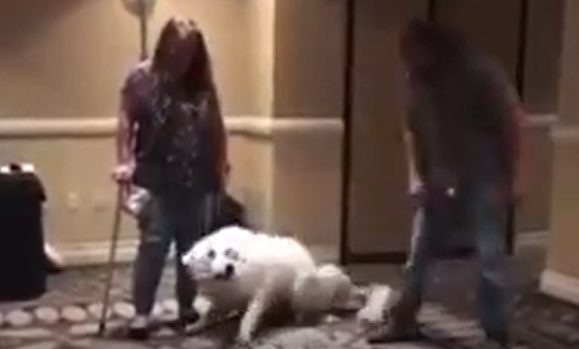 Councillor Angus Forbes, convenor of the environment and infrastructure committee, which encompasses the council's animal welfare team, said he was upset by the video of Gellman hitting the dog and was investigating whether the seminar would need a licence to go ahead.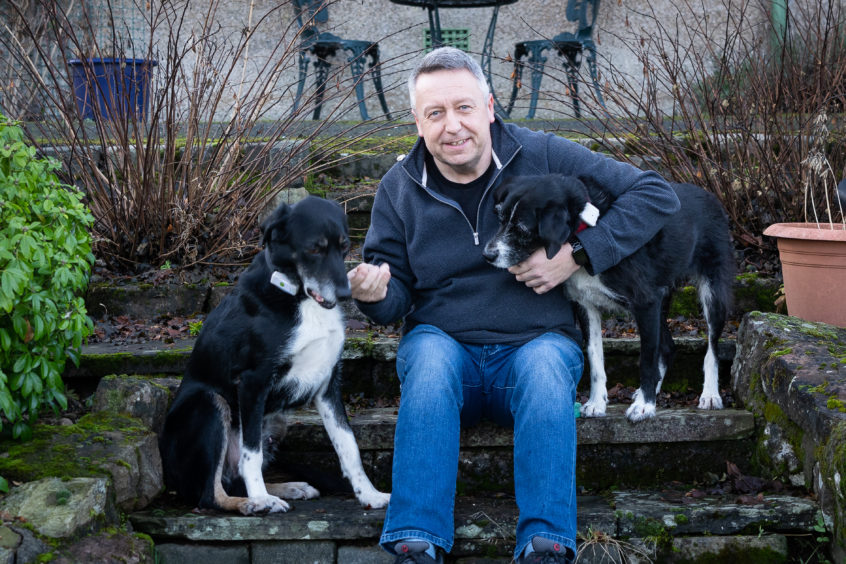 He said: "I found the video of Mr Gellman hitting a dog who was sitting perfectly well utterly awful, it almost brought me to tears. As the owner of two rescue dogs who both came to us with issues of their own, it's my view that hitting a dog is not only cruel but entirely counterproductive.
"I was so shocked by the methods he uses that I have passed the video to the Council's Animal Welfare team. I want to establish if he requires a licence of any sort to run these classes within our council area.
"I most certainly would not let him anywhere near my dogs."
Elaine Macfarlane, an accredited trainer with the Institute of Modern Dog Training, said Gellman's methods were outdated and scientifically unsound.
Elaine, who lives in Perth, said: "Jeff Gellman is well known in all corners of the dog training world. He uses outdated, dominance, pack theory and intimidatory methods when working with dogs.
"Not only are these methods grossly out of date, the science now supports positive reinforcement as the best motivator and method in training and behaviour. The statistics show that dogs involved in major attacks are, in the significant majority, trained using outdated-punitive methods.
"It is a real tragedy to see someone like this coming to Perthshire, as a real community of dog-lovers, and home to some of the biggest dog events of late. A man using these methods coming in seems to fly completely in the face of this."
Katie McCandless-Thomas, of Dog Friendly Perthshire, added: "I'm saddened to see an event like this going ahead in Perthshire, especially as we are such a dog loving community who are against the use of e collars and this course promotes the use of them.
"There is no place for outdated methods of dog training anywhere within the dog community."
A Facebook advert for Gellman's event states: "He has helped change the relationship between thousands of dogs and their owners. These seminars are not only life-changing for attendees but in some cases, life-saving for the dogs.
"Jeff's seminars prove time and time again that even the most difficult of dogs can be quite easily trained in a short period of time when the correct tools, techniques, and philosophies are applied.
Mr Gellman did not respond to request for comment.