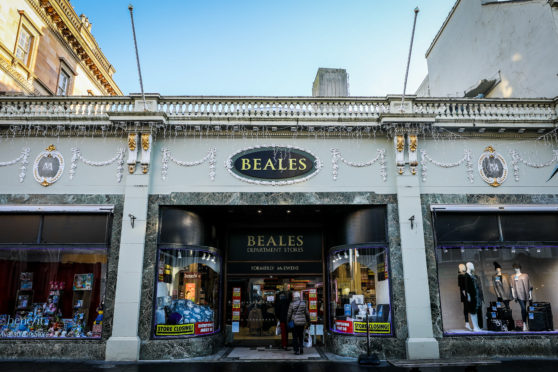 Beales department store in Perth will close its doors for the final time in around eight weeks, administrators have revealed.
Politicians reacted with "immense disappointment" as KPMG made the announcement that the Fair City branch would be shut, along with 11 others across the UK.
The troubled chain fell into administration last month after failing to find a last minute buyer. All 23 shops across the UK were being kept open as a going concern but the death knell was confirmed on Friday evening.
The Perth branch occupies a landmark site in the heart of the city centre on St John's Street, where the company moved in after McEwen's went into administration in 2016.
Pete Wishart MP said: "There's been a magnificent response from the people of Perth to keep this open and we really hoped we would find a solution.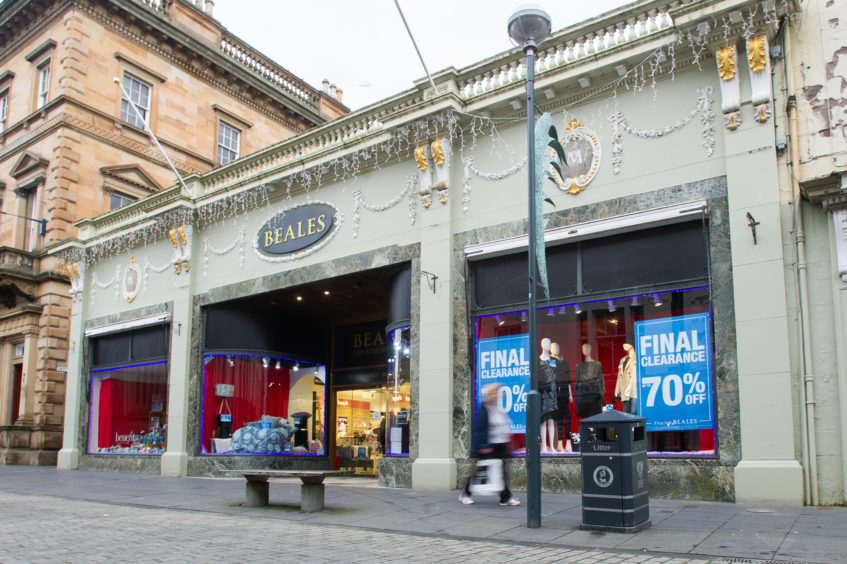 "I feel desperately sorry for all the staff who will now be left without a job and my thoughts go out to them."
The SNP politician said he would be try to meet the administrators as soon as possible.
Perth and Kinross Council leader Murray Lyle said: "This is very disappointing news.
"Given the problems Beales was going through, closure was always going to be a distinct possibility, but it's sad that it has become a reality.
"I suspected that, logistically speaking, Perth was always in a more vulnerable position compared to their other stores."
The Conservative councillor added: "I had hoped that Beales would be a good fit at the McEwens site, but I didn't really appreciate how unlike McEwens it was until they opened."
City centre SNP councillor Eric Drysdale said: "This is something that we have unfortunately been expecting.
"The confirmation that Beales is to close is another serious blow to Perth's retail offering.
"I'm hoping the City Centre Action Group can meet very soon and we will of course be discussing this development the wider context of what council and others can do to stop this gradual decline of the retail offering in Perth."
A spokesperson for KPMG said: "The joint administrators of the Beales department store chain have confirmed that they remain in active discussions with interested parties regarding a going concern sale of a number of stores.
"Unfortunately, however, no offers have been received in respect of selling all 23 stores as a going concern.
"As a result, the joint administrators are now in the process of developing plans with store directors and management teams to implement the closure of 12 stores."
It is thought the 12 stores will continue to trade for the next eight weeks, running closing down sales.
Employees are expected to be retained for the eight-week period to assist with trading and the joint administrators say they will "continue to work closely with staff during this period".