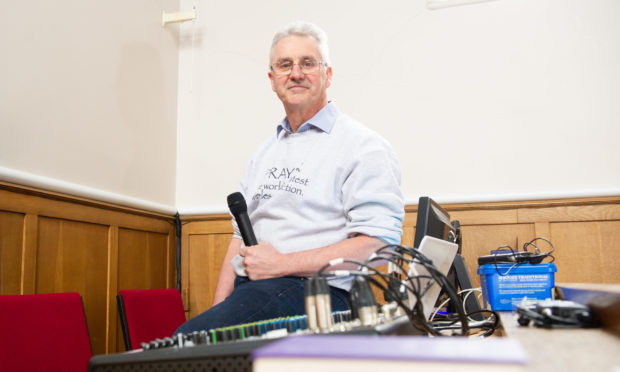 A Perth church's £15,000 investment to begin live-streaming services online allowed its minister to reach a bumper audience around the world last weekend.
Kinnoull Parish Church made the investment around a year ago to begin broadcasting their services online.
Following the closure of all churches last week, Rev Graham Crawford's service was watched by more than 330 people live.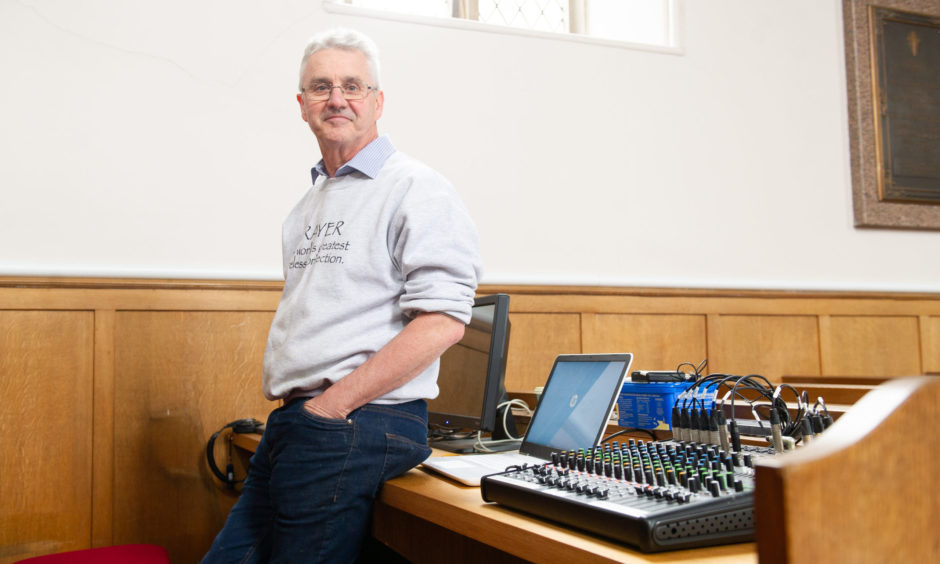 More than 100 more people from as far away as Los Angeles watched the service later on "catch up".
Organisers at the Dundee Road church were planning an overhaul of their ageing sound system and looking for a solution to improve how they communicate with parishioners unable to make it to the service.
Previously, worshippers who could not travel to church on Sundays, such as those living in care homes and people who are housebound, were delivered DVDs of the previous week's sermon.
With a week's lag for people celebrating Easter and Christmas, Graham looked at ways to reach parishioners through more modern technology.
A team half a dozen strong have been live-streaming the services for 12 months, using a business set up by a minister in West Lothian who was also looking to improve his church's reach.
Graham said: "The idea had been in the back of my mind for a while. I wanted to look at ways to reach people who are housebound and folk in care homes.
"We'd been taking DVDs each week to some homes but the main problem with that is everything is a week late. It's fine most of the year, but didn't work at Christmas or Easter.
"I started researching and discovered we had the ability to invest and broadcast live.
"A minister in Bo'ness had the same idea and set up a business called Sanctus Media and we use them to broadcast our services.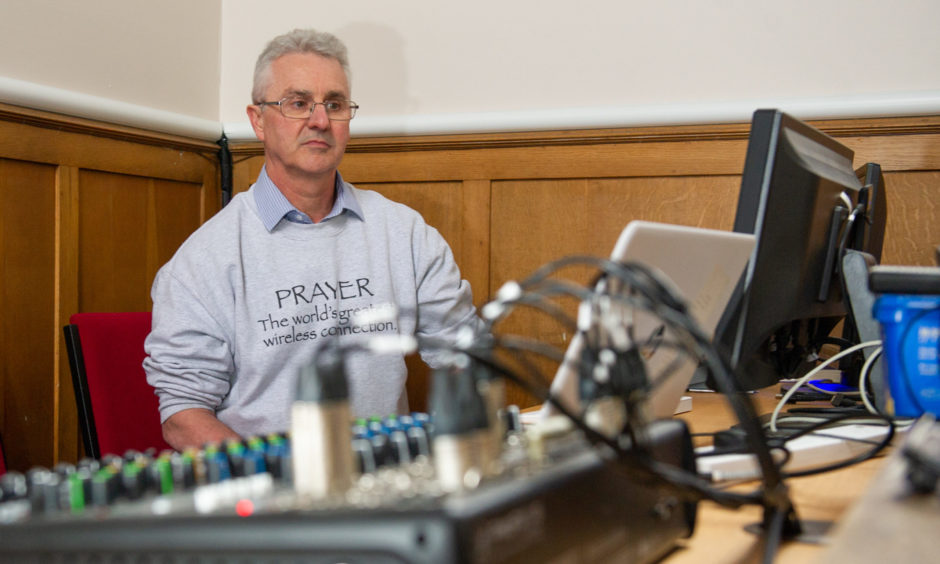 Rev Graham says this week's congregation, six times its usual size, spanned the Atlantic Ocean, with worshippers from his old church in South Carolina tuning in via the church website.
"I'm the chaplain at Kincarrathie House care home and they were very interested. They helped us fund the upgrade.
"We had a few teething problems and hiccups with synchronising the audio and video but now our team have got it operating. We have one volunteer who manages the sound desk and another five who operate the cameras.
"It was very popular already and now with the situation we're in, the service is coming into its own. We had the same number of hits on Sunday as we usually receive in a month and a half.
"We've had lots of messages of appreciation and we've been asked to broadcast more messages, which we're looking at."