VIDEO: Musician treats Perth care home residents to performance from car park
By
Ross Gardiner
March 23 2020, 6.59pm
Updated: March 24 2020, 9.36am
A Perthshire musician has began his tour of the region's care homes from behind the glass.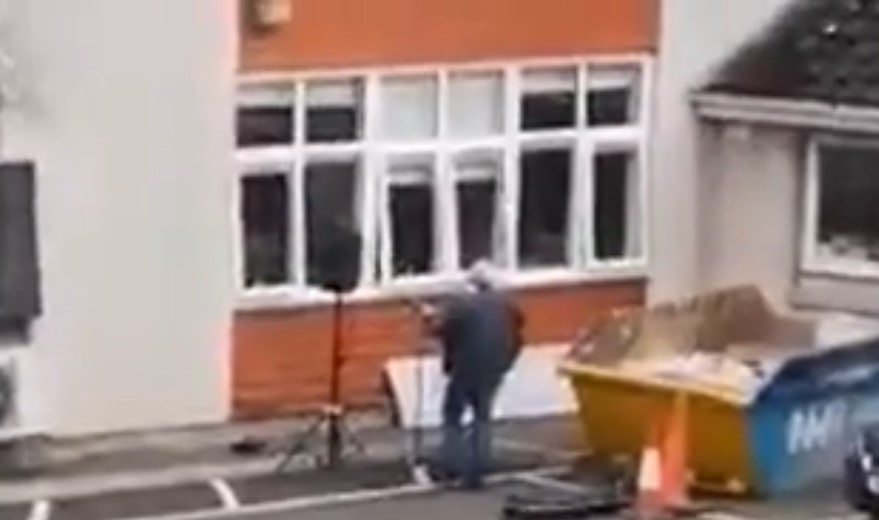 Singer and guitarist Chris White took to an unusual stage this afternoon to entertain residents living at the Balhousie's North Grove Care Home overlooking Perth's North Inch, setting up his speakers in the care home's car park.
As a result, residents sat on their Hay Street verandas enjoyed the performance.
The Crieff musician, who is a regular performer at the care home, is set to undertake a "Gig in the Garden" tour, with Balhousie bosses explaining the singer is set to perform at homes in Coupar Angus and Pitlochry later in the week – at a safe distance.
Former autism support worker Chris has been touring Perthshire care homes along with the pubs and clubs circuit full time for a year now.
The 50-year-old said: "I had my first gig in the garden in Crieff last week. I joked to the staff a fortnight ago that I could always perform in the garden if needed, and now we're doing it.
"It's not a massive change, just a bit colder – care homes are usually roasting."
"I've got a songbook which residents usually pick from, but obviously we can't be passing that around just now, so I've been choosing songs I know they'll enjoy.
"When I was singing, I was aware there were people in the flats across the road but I couldn't see them.
"People in care homes are becoming more isolated just now so we're needing to be more creative in how to stay connected."
A Balhousie Care Home spokesperson explained that behind the glass, residents were dancing and enjoying themselves, and all involved sung happy birthday to deputy manager Libby Sands.