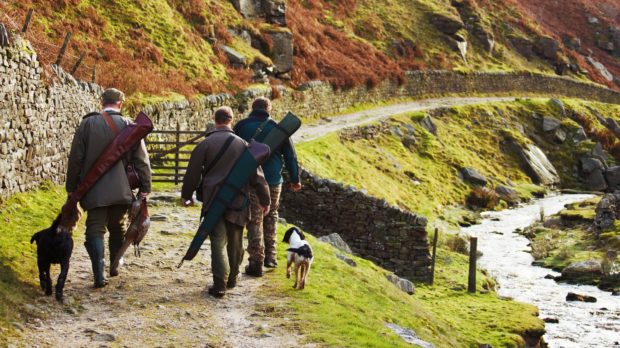 A Perthshire-based shooting association has welcomed assurances from the Scottish Government that the lack of support for field sports businesses will be reversed.
The British Association for Shooting and Conservation (BASC) was reassured by Cabinet Secretary for the Rural Economy and Tourism, Fergus Ewing MSP that financial provisions would be made to such businesses during the coronavirus pandemic.
This comes after the BASC criticised the Scottish Government over its initial lack of support and subsequent lobbying campaigns by field sports organisations.
During a phone conference with the BASC and the Scottish Country Sports Tourism Group (SCSTG), Fergus Ewing MSP highlighted that sporting businesses had been 'inadvertently excluded' from much-needed support to contend with the pandemic.
But he has since assured the BASC and SCSTG that details of grants for field sports organisations would be shared "in due course".
Following the meeting, the BASC described the provisions as "extremely welcome".
Ross Ewing of the BASC said: "The reassurance from the Cabinet Secretary is extremely welcome.
"For weeks sporting businesses have been facing an increasingly uncertain situation following the widespread cancellation of bookings and a lack of support from the Scottish Government.
"We trust that the Cabinet Secretary will provide representative organisations with details of the applicable grants as soon as possible to ensure those in need receive support.
"BASC and SCSTG will act swiftly to ensure businesses receive this information."
Chairwoman of the SCSTG, Sarah Troughton added: "Support for sporting businesses at this difficult time will be crucial if they are to survive.
"We will continue to work with the Scottish Government to ensure that they deliver on this support."
The COVID-19 pandemic and UK-wide lockdown has had a significant impact on field sports businesses, as well as other industries that rely on field sports enthusiasts.
Earlier this month, Ross Ewing told The Courier: "The implications of the coronavirus for sporting businesses are indiscriminate and wide ranging.
"The knock-on implications are also profound.
"Many other rural businesses, including hotels, restaurants, pubs, gunsmiths, butchers and game dealers, rely on the clientele brought to Scotland by shooting businesses."