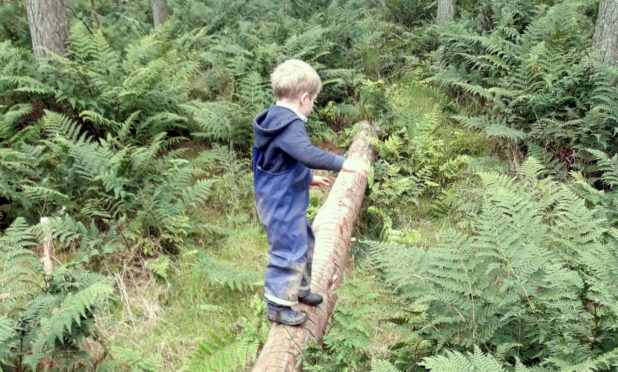 Teachers may need extra training to deliver outdoor lessons, as the Scottish Government explores new ways for safer learning once lockdown eases.
Children's minister Maree Todd has suggested open space classes could be used to keep pupils safe and help maintain physical distancing.
She said the outdoor childcare model could "have many benefits for maintaining physical distancing and minimising risk of transmission as part of the transition from lockdown back into early learning and childcare and school".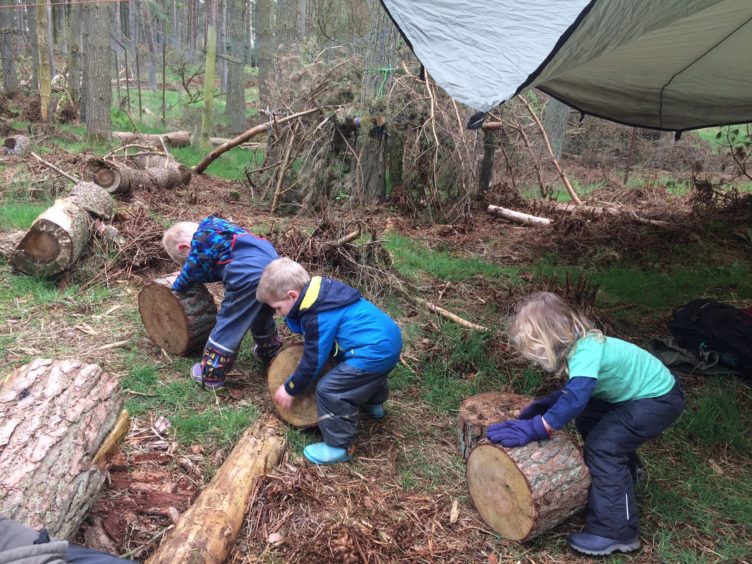 The Highlands and Islands MSP added: "While specialist outdoor nurseries are well attuned to the needs of children spending all day outdoors, other establishments are considering how to adapt their practice to enable more time to spend in gardens and playgrounds."
Local authorities are now assessing how outdoor learning could be used to get children back into education once restrictions are raised.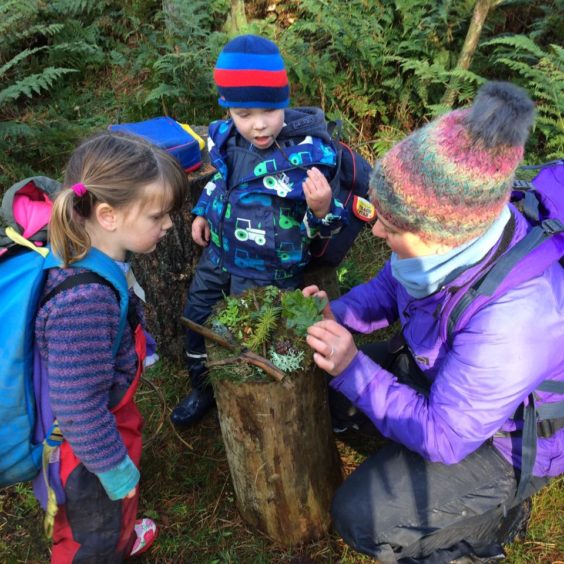 Alice Warren, who established the Wee Wild Sparks outdoor nursery in Coupar Angus two-and-a-half years ago, said a move outside could offer real benefits to youngsters.
But rolling it out across the country could bring new challenges, she said.
"Scotland has been leading the way in outdoor learning within the UK for some time now," said Alice, whose school offers 60 places a week. "In addition to the obvious benefits of easily socially distancing in a big open space, the outdoor environment can be very therapeutic for children.
"I would hope that time is given to well-being when children return to school, to allow them to resettle, rebuild relationships and process their experiences – which for some may have been very traumatic."
Alice said: "If outdoor learning is to be rolled out as the norm, it will be essential that government invest in training for all teachers.
"It is a different discipline, in addition to the need for practical skills like rigging up a tarp or identifying poisonous plants, it requires a more responsive and flexible approach to teaching and learning."
She added: "Outdoor practitioners are highly skilled and have often spent years studying and developing their practice, this needs to be taken into consideration. We cannot simply expect mainstream teachers to adapt overnight."
The nursery, which is in the process of recruiting new staff to meet growing demand from families, often has to revise its schedule at the last minute, to adapt with changes to weather and other conditions.
Angus Council has confirmed that "outdoor play and learning has an important role within our recovery planning for Early Learning and Childcare (ELC) and early years."
A spokesman said: "It is, and will continue to be, a key part of the early level experience in Angus. Detailed recovery planning for ELC and early years is under way, with a wide range of options being actively considered and discussed."
Outdoor learning manager at Fife Council Ali Deyer added: "At no time has it been more important to make use of our playgrounds and local outdoor areas as schools begin to plan for pupils to return.
"There are existing training programmes and resource materials which will continue to be made available to support staff planning lessons outdoors."
Dundee City Council said outdoor learning was an important part of its early years curriculum. "The council is planning carefully how education will be taken forward when lockdown is lifted," a spokesman said.
Perth and Kinross Council also confirmed that outdoor learning would be recognised in its plan to reopen schools.