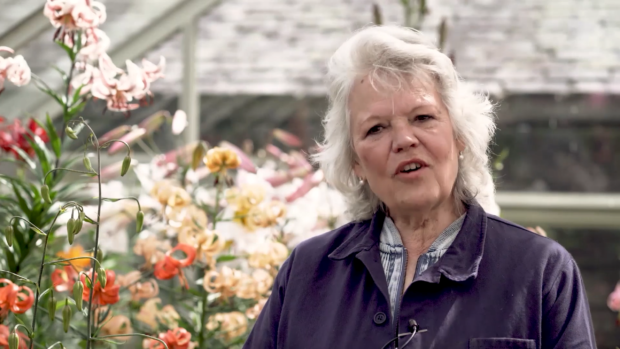 A Perth woman's fascination with flowers features in a new video made as part of this year's virtual Chelsea Flower Show.
Madeleine Tinson, 69, is seen showing off her lily collection, which she has built up over several years.
The video was created by the garden plant conservation and research charity, Plant Heritage as part of the Chelsea Flower Show's virtual programme after the event was cancelled due to lockdown restrictions.
Madeleine's passion began in 2008 when she started collecting rare Hybrid Lilies.
Three years later, in November 2011, she was awarded the status of National Plant Collection for her Mylnefield Lilies.
She said she was surprised but thrilled to be contacted by the makers of the video.
"I was really quite taken aback by it. I always say that I don't know where my lilies are going to take me next," she said.
"Maybe this will keep the lilies in the public eye."
The video features a range of collections, and highlights the importance of preserving garden plants.
Plant Conservation Manager at Plant Heritage, Vicki Cooke said: "The four collections featured in our video show the diversity of plants that are looked after by our Collection Holders.
"As we're unable to showcase our work at Chelsea as planned, everyone will instead have the chance to see these beautiful collections via our video.
"Viewers will hear from those working to save four different types of plant as to why it is vital that we preserve our garden plants."
The 10 minute long video begins with an introduction by President of Plant Heritage, Alan Titchmarsh, before allowing showing viewers the world of the lilies, irises, eucalypti, and cacti.
Ms Cooke added: "We're a nation of gardeners and now more than ever those who have a garden are spending more time exploring what theirs has to offer and what they can grow.
"We hope our new video will inspire all who watch it to help us to save our garden plants and perhaps start a collection of their own."
The video can be accessed as part of Virtual Chelsea on the Royal Horticultural Society website.