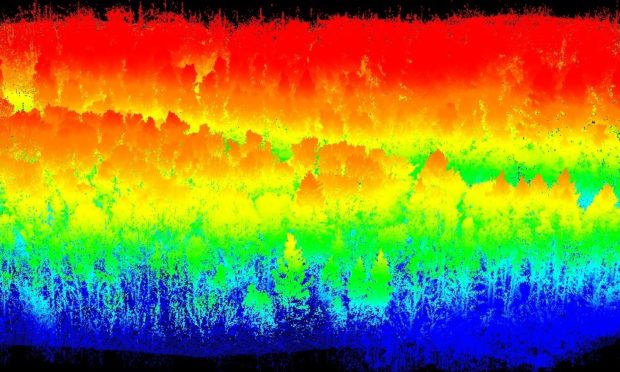 Laser-mounted drones are helping battle a rare tree disease in highland Perthshire.
The high-flying devices use thermal imaging technology to assess the lay of the land beneath forest canopies.
They were brought in by Forestry and Land Scotland (FLS) to plan woodland management in the face of a "devastating" plant pathogen.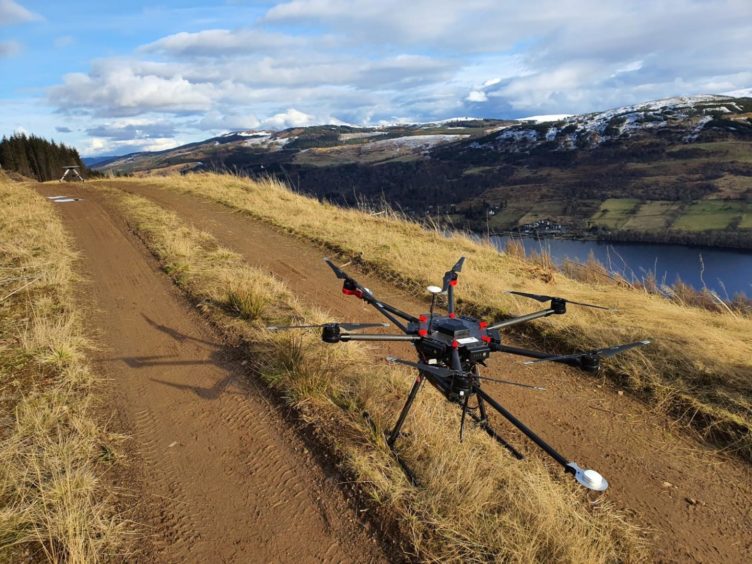 The LIDAR (Light Detection and Ranging) cameras are being used to plan the felling of trees affected by Phytopthora ramorum, which is steadily making its way towards Drummond Hill above Kenmore and Loch Tay.
The drones gather very precise measurements of both the canopy and the forest floor by bouncing lasers from the drone to the surface and back again.
Robin Almond, the FLS officer who looks after the woodland said: "This is a really terrible disease that devastates larch trees and if it were to reach the larch on Drummond Hill, the scenic beauty and character of the place would be seriously affected."
He said: "There is no cure for the disease and the only tool at our disposal for tackling it is to fell trees already affected and to create a buffer zone around healthy trees that might keep the disease at bay.
"This is something we have to start planning for Drummond Hill, but we want to minimise the felling if we can and also carry it out with as little impact as possible on the more sensitive habitat areas on the hill.
"LIDAR helps us map the forest and the ground it sits on to a high resolution, which lets us plan this down to some very specific detail."
Different felling techniques (for bigger, smaller or more sensitive areas) require different kinds of machinery, so mapping potential access routes helps the team to assess what technique is most appropriate for any given part of the woodland.
Images produced by the drones are deemed more effective than an on-the-ground inspection. They can also better identify surface hazards like crags or large boulders.
Once felling has been completed, FLS intends to plant a mixture of tree species.