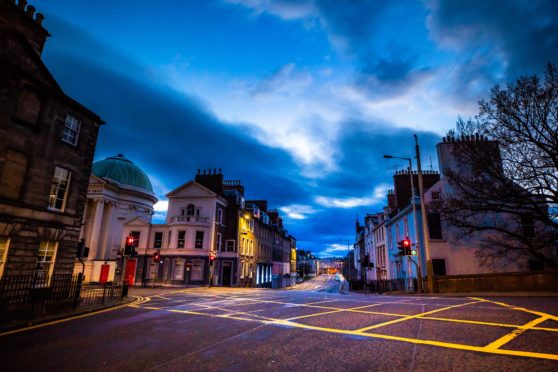 A blanket 20mph limit has been introduced in Perth city centre with "immediate" effect, Perth and Kinross Council has confirmed.
A traffic order listing 64 streets, including Perth Bridge and Queen's Bridge, has been published. It states: "Perth and Kinross Council as traffic authority being satisfied that there is requirement to implement a reduced speed limit to assist with physical distancing safety measures for Perth city centre."
The order will last for 18 months and "will come into effect immediately."
The list was shared widely by community council groups on social media, but questions were raised about its authenticity.
The new limit is part of a £1.1 million package of measures to make Perth safe for pedestrians and cyclists as lockdown eases.
Full story in Friday's Courier.