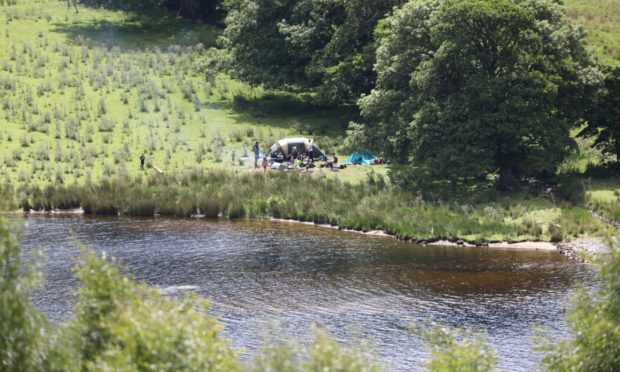 Politicians in Perthshire have pointed the finger at each other as the issue of "dirty camping" continues to torment Highland Perthshire residents.
Earlier this week, Mid Scotland and Fife MSP Murdo Fraser renewed his calls for a by-law to restrict wild camping in the area, as is in effect in the Loch Lomond and Trossachs national park.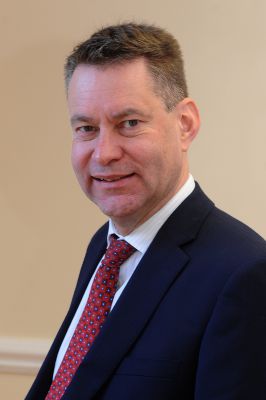 The Conservative came under fire from opponents who say his calls have fallen on deaf ears.
Deputy First Minister and Perthshire North MSP John Swinney said: "I have previously met with members of the public and other key stakeholders to discuss the issue of wild camping.
"I have repeatedly voiced my concerns regarding wild camping, and advocated for sensible steps to be taken to ensure that unacceptable behaviour from a minority of campers does not continue to blight Perthshire.
"Regrettably, it seems that the Tory council have chosen to take no substantive action to address this issue during their three years in power.
"I have written to the council to once more raise the concerns of my constituents, and to ask what actions the council is willing to consider in order to address this long-standing problem."
However, Perth and Kinross Council's environment and infrastructure convener Angus Forbes says the drawn-out process of introducing by-laws has prevented the council from acting.
He said: "The Conservative administration take this very seriously. The SNP did nothing to fix this in the 10 years they were in power.
"This is not an easy problem to fix but it's an important one. Over the last year, specific actions have been taken to address this issue and they include identifying specific hotspots and creating a working group.
"We are also trialling a clearway system to stop people parking on the public road in specific areas, this is in place in Stanley and another one is coming to Highland Perthshire.
"In an ideal world the SNP Edinburgh Government would make the introduction of by-laws much easier and less expensive and then we could use that legislation to help us eradicate this problem."
Worst weekend yet as hundreds of campers cause chaos at Perthshire lochs
A council spokesperson said: "We are lucky enough to live in a beautiful area, and we work hard to keep it that way. Selfish people who spoil it for others with irresponsible camping can damage the environment, cost public money, and put themselves and others in danger.
"That's why we have set up a multi-agency group to tackle the issue. Together with Police Scotland, Scottish Fire and Rescue, communities, and local partners, we will be taking action against this behaviour, including a communications campaign and if necessary, enforcement action."