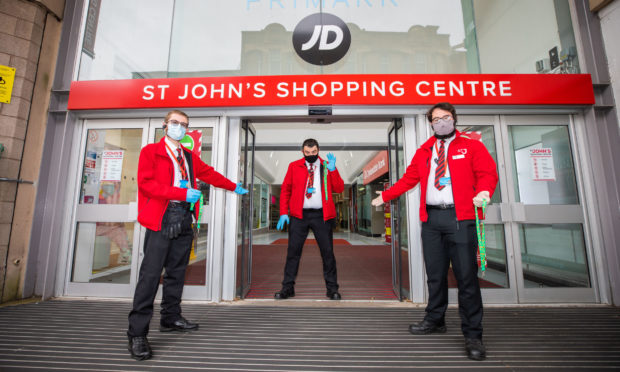 A new initiative at St John's Shopping Centre in Perth offers extra support to shoppers with autism or other hidden disabilities who are unable to wear a facemask.
Colourful lanyards will be handed out to customers who have a medical exemption from mandatory face coverings.
It is part of the ever-growing Hidden Disabilities UK's Sunflower scheme, which has proved effective in other parts of the country.
The green and yellow lanyards are designed to discretely let people know that the wearer may need extra support, help or just a little more time.
A spokesman for the centre said: "We hope that this can give those who are exempt from wearing a covering under the guidelines the confidence to enter our centre, or any other store, and help relieve the stress and anxiety that they may have."
The lanyards are provided for free and anyone who wants one can ask a member of staff at the centre on a no-questions-asked basis.
But customers have been warned that the centre does not have an endless supply, and anyone who takes one "dishonestly to get round the rules" could be impacting someone else with a real need.
The project was adopted early by airports and travel firms. It has also been supported by leading charities including the National Autistic Society, Action on Hearing Loss and the Royal National Institute of Blind People.