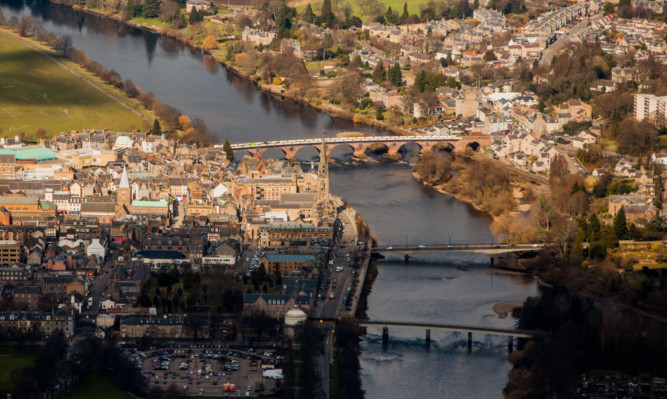 A multi-million-pound bid to use the River Tay to heat hundreds of Perth homes has won crucial backing from councillors.
The ground-breaking project, which will be the first of its kind in Scotland, generates thermal energy from the river by using revolutionary carbon-free technology.
Pumps will turn the cold water into a source of warmth and would be used to heat homes and other buildings and schools in the North Muirton area.
Around 200 households linked to the scheme can expect their power bills drop by as much as £200 a year.
And the scheme, which aims to reduce carbon emissions by 450 tonnes per year, could be rolled out to benefit thousands more families.
Members of Perth and Kinross Council's strategy policy and resources committee gave their backing to the £8.2million scheme.
Council leader Ian Miller said: "This is a hugely important paper.
"Investing in key infrastructure is one way that our council can support our residents, local economy and business sector.
"This report provides a really good example of how this council can be ambitious and innovative in addressing economic, social and environmental challenges."
Mr Miller added: "This scheme will boost local enterprise, reduce fuel poverty and reduce carbon emissions."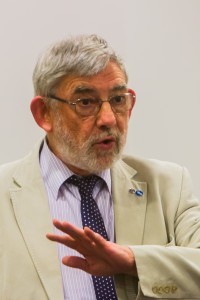 Vice-convener Alan Grant said similar projects had worked well in Norway, Italy and Switzerland.
"It surprises a lot of people to learn that the volume of water running through the Tay is greater than the Thames and other rivers combined," he said. "This is an opportunity for us to take advantage of that."
Councillors were told that a detailed business case would be scrutinised at a future committee.
The Scottish Government has already pledged £2 million from its Local Energy Challenge Fund.
The local authority will now investigate all funding avenues and hopes to have funding in place by the end of the year.
It is hoped that money borrowed will be paid back through heat sales.
Once up and running, it will be the biggest demonstrator project of its type in Britain.
The scheme ties in with a new 300-panel solar park which has been recently installed in the north of the city.