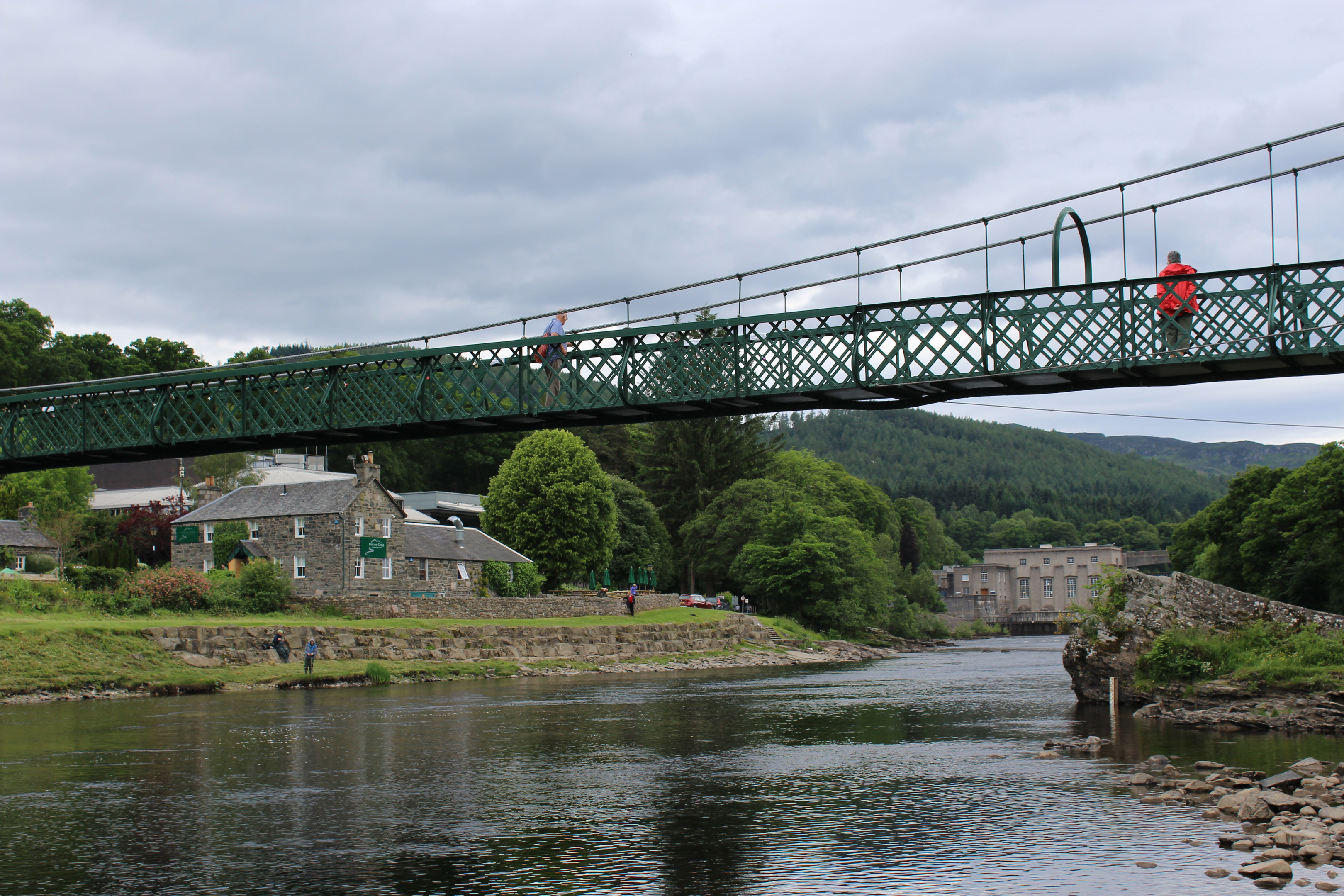 A Perth-based housebuilder has announced plans for a sizeable housing development in Pitlochry.
Neighbours in the A9 town received a letter last week outlining A & J Stephen's plans to build up to 85 homes in the town.
Currently used for agriculture, the Port-Na-Craig site on the south side of the River Tummel would be connected to the existing area with new infrastructure for vehicles and pedestrians if approved.
The site between Logierait Road and the dual carriageway is beside the Highland Perthshire town's Fonab Cemetery and has already been earmarked by Perth and Kinross Council planning chiefs for a housing development.
However, the would only be accessed by taking a new road through Fonab Business Park.
Additional footpaths are being considered, including via the Fonab Cemetery route and directly down to Logierait Road, and that tree planting and landscaping will be carried out.
The firm hope that if all goes to plan, construction work will begin in around a year's time.
A spokesperson for the housebuilders said: "Our target for submission of the planning permission in principle application is December 2020.
"There is a four month timescale for determination, so we can expect it to be determined by April or May 2021, with the first detailed applications to follow later in 2021.
"Thereafter, we would expect works to commence in late 2021 with the first new homes to be built by 2023."
Ordinarily, local residents would be able to meet with bosses from A & J Stephen for a formal consultation.
Coronavirus-related restrictions have meant that this is not possible, but the firm will be holding two digital question and answer sessions next week.
Anyone with queries about what the development could entail can speak with the developers on October 20 from 3.30pm to 5.30pm and from 6.30pm to 8.30pm via a live chat function on their website.
More detailed submissions will be provided before a decision is taken on the proposals.
This is not the first major application that has been submitted for Pitlochry in the last 12 months.
Last November, developers announced proposals for a Premier Inn in the town, but their plans have been withdrawn.