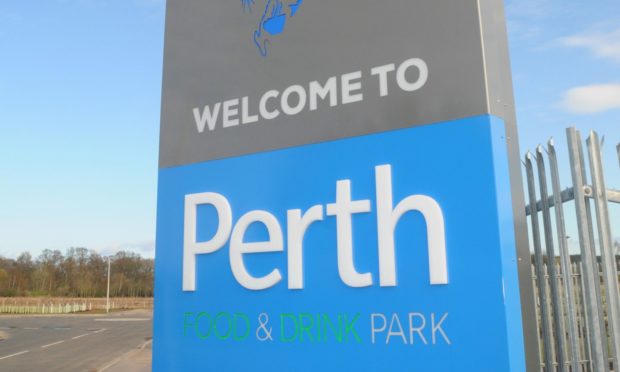 Plans have been lodged to significantly increase the footprint of Perth Food and Drink Park.
Council bosses first touted expanding the North Muirton site in late 2017, but plans were put on hold.
However, as the business hub begins to gather traction, planners have returned with blueprints to build more units on the remaining 10 acres of land at the end of Arran Road.
Planners hope to add another three or four plots, complete with a new roundabout, parking and landscaping.
Plans have been on standstill for some time and in July of this year, it was confirmed that the council would require an environmental impact assessment, "owing to the fact that the development could have significant effects on the environment."
Project developer Sweco say they are getting this process underway and designing the preliminary layout they hope to see become reality.
These initial sketches will be available for neighbours to view at a mandatory consultation which is scheduled for next month. Sweco say they anticipate the plans to closely resemble the existing units and infrastructure.
A previous consultation had been held in January 2018, but a new online event will be able to view from 9am this morning and will be accessible for three weeks.
The modern units built at £7.6m purpose-built Perth Food and Drink Park sat vacant for much of their infancy, with the first firm to move in being a haulier company.
The cul-de-sac also proved a popular site for Traveller's encampments.
But last November, Tabla and Indian Cook School owner Praveen Kumar announced that he would be cutting the ribbon on his new ready meal factory, spread across a couple of the units.
Speaking at the time, Praveen said he'd hope for at least 50 members of staff at the factory going into 2021.
And with 18 people already working there and an ambition to turn the 250,000 eponymous meals a year currently being created there into a million, the park could finally soon become the hive of activity planners had hoped.