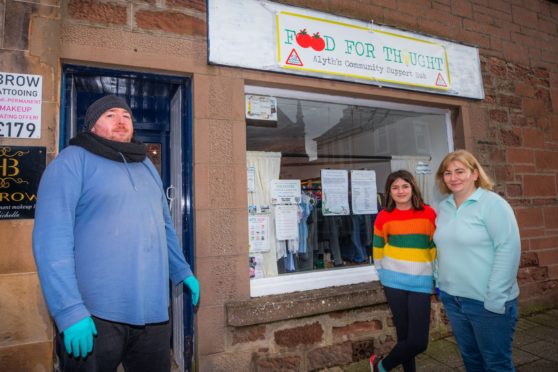 A volunteer at Alyth foodbank has received high praise for his efforts to support the community.
Darren Gracey has worked to support locals since the foodbank was set up by the Alyth Community Support Group in March in response to the global pandemic.
It comes as a community hub was also set up to help residents with their needs, including finding information and accessing the internet amid the pandemic.
Darren knows first-hand of the difficulties faced by others who struggle to afford food.
A single father, he recently undertook a course at Perth College. He had a student loan as an income and was, therefore, ineligible for many benefits, leaving him with little money for food.
On one occasion, he and his daughter walked to Blairgowrie foodbank to discover it was closed, forcing them to walk back and return at a later day.
He said information on the available support services needs to be made more widely available.
"I would suggest that people need to be more informed of the benefits and support that is available.
"On a government level, it is about making people aware that this help is available. The thought of people struggling is sad."
The hub set up in Alyth aims to provide locals with any support they may need, including food provision, internet access and information on services.
Since setting up the hub and foodbank in March, the team has recognised a great need for support in the town.
Darren said: "It's one of those things you want to be successful, but you also don't want to be successful as it shows people are needing it.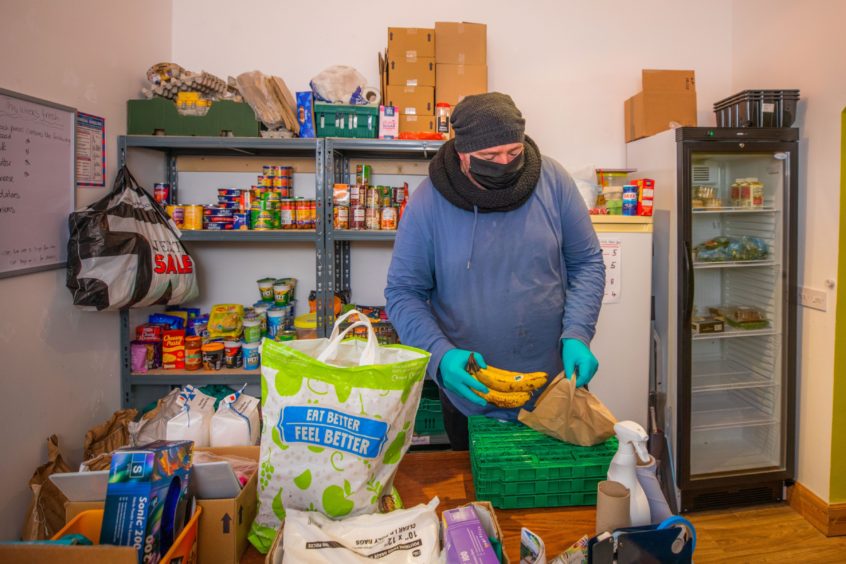 "We recently asked people if they still needed the services and why they needed it, and it showed that there are a lot of people on low incomes."
Darren, alongside the Alyth Community Support Group, is also driving efforts to reach more people who do not have internet access.
They say there are a lot of older people, and people who cannot afford internet, who may be in need of the foodbanks and hub but are unaware of them.
They have also called for volunteers who are available to give their time to help the hub.
Darren said: "We really need volunteers. If anyone has any free time, we would love them to help."
KT Garrett of the Alyth Community Support Group said: "What Darren does it the equivalent to a full-time job and a bit but he doesn't get paid for what he does.
"Darren has single-handedly taken over the foodbank and the running of it from day to day.
"He also organised the community larder and he has made information available in different languages as there are a lot of people from Europe here. I am really hoping Darren gets some recognition for his efforts."
The hub is at 19 Airlie Street, Alyth and can be contacted by emailing foodforthought19@outlook.com or calling 01828 633 410.